Middle East
North America
Great Satan US Pressuring Jordan to Block Vital Border Crossing with Syria
A leading Lebanese newspaper reported that the US has increased pressures on Jordan to close the key border crossing of al-Nassib with Syria in line with Washington's attempts to put Damascus under full siege.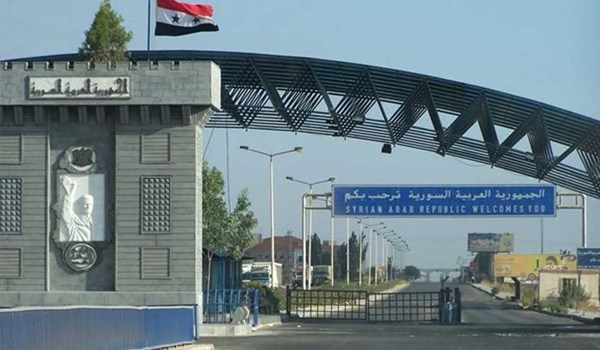 The Arabic-language al-Akhbar newspaper wrote that Washington seeks to reduce trade exchanges between Syria and Jordan at al-Nassib passageway in Southern Syria which is one of the two crossings for export of Syrian products to the Persian Gulf littoral states.
It also revealed the US attempts to close all important economic lifelines to Syria, adding that Washington has also sanctioned all countries and companies which sent oil to Banias refinery in Syria and is attempting to pave the ground for the US-backed Kurds to take control of Eastern Euphrates which is rich in oil and gas resources.
Meantime, the US forces which have occupied al-Tanf border crossing which links Jordan to Iraq are attempting to gain control of Albu Kamal-al-Qaem border passageway too.
Also, al-Akhbar reported that reopening of al-Nassib passageway and trade exchanges and ties between the Syrian and Jordanian nations has displeased the West and certain Arab states, adding that many believe that the US intensified economic sanctions against Syria after al-Nassib passageway reopened.
Official reports said that nearly 800 trucks crossed al-Nassib on a daily basis before the crisis in Syria, but the number decreased to 47 trucks in the first 5 months of the current year after the US pressures to prevent trade through the passageway.
Al-Nassib border-crossing in Southern Syria, connecting Dara'a province to Jordan, was reopened officially last October after three years of closure due to the terrorists' presence in the region.
After a new agreement between Damascus and Amman, the Nassib border-crossing kicked off operation.
Several vehicles crossed border and entered Syria from Jordan via the Nassib passageway.
Differences between Damascus and Amman were reported over reopening of the border-crossing.