Human Rights
Great Satan US refuses to stop Guantanamo force-feeding in Ramadan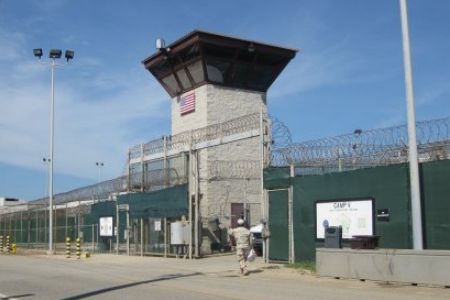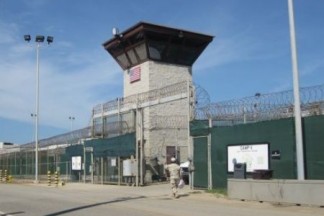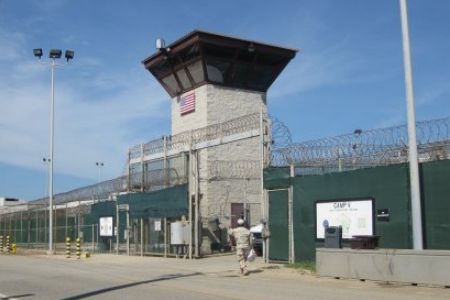 Zionist Obama administration refuses to halt force-feeding of Guantanamo hunger strikers during the holy month of Ramadan and says the U.S. federal court has no jurisdiction to intervene in the matter.
The Department of Justice argued Wednesday that force-feeding creates no religious problems for the Muslim prisoners during the holy month of Ramadan as it will be administered only at night, the Huffington Post reported.
More than 100 Guantanamo bay prisoners have been on a hunger strike against their indefinite detention since February. Four of the prisoners' lawyers called the procedure painful, humiliating and against the international law and asked the court to stop the force-feeding of the hunger strikers.
The Justice Department in its response asked the court not to intervene in the affairs of the naval military base in Cuba.
The court's decision is still not clear as lawyers for prisoners have asked for a response before Ramadan starts on Monday.
The Council on American-Islamic Relations, the largest Muslims advocacy organization in the United States has asked the administration to stop the force-feeding before Monday.
U.S. military authorities maintain that force-feeding those on hunger strike is lawful and is aimed at saving their lives.
"But the reality is it's not preservation of a life, it's preservation of an existence. There is no life. In essence, by keeping these people here, we've already killed their soul, their spirit and taken away their dignity. So we're preserving their bodies perhaps, but we're certainly not preserving a life," argued Walter Ruiz, a Guantanamo lawyer.
On April 30, at a White House news conference, Obama once again repeated his old pledge to close down the priso. n
Several human rights groups including the United Nation's Human Rights Council have criticized the U.S. government for its failure to shut down the notorious prison.
166 prisoners remain in indefinite detention without charge or trial in the U.S.-run prison.
"The continuing indefinite detention of many of these individuals amounts to arbitrary detention, in breach of international law," said United Nations human rights chief Navi Pillay in late May.