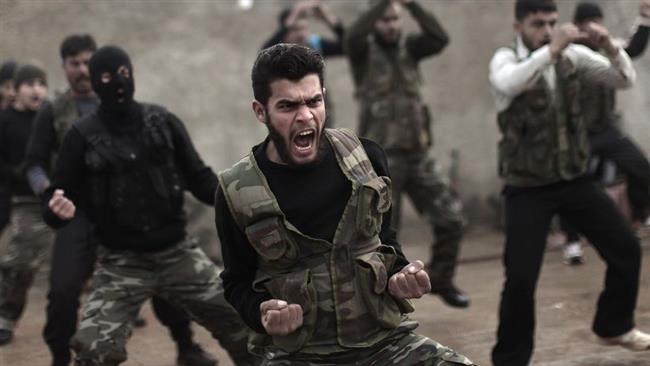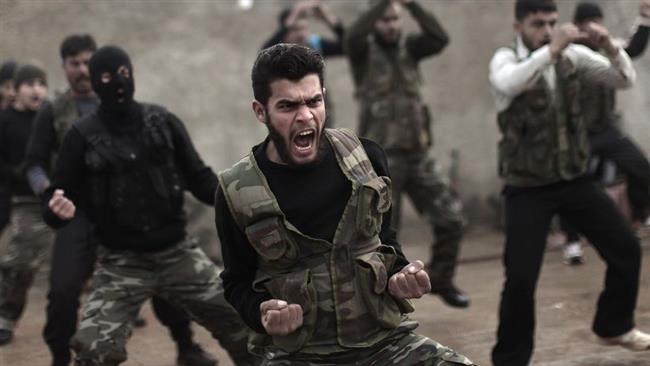 The United States military says it has once again begun training new groups of terrorists to fight in Syria.
"Dozens of people are now being trained," US Army Colonel Steve Warren, a Baghdad-based spokesman for the US-led coalition, said on Friday. "These are individuals as opposed to units."
The new training, which is part of a revamped program, will avoid mistakes that happened in the previous plan in Turkey last year.
The first group of militants are now learning how to identify targets to be struck by US-led coalition airstrikes from the air more effectively.
"That allows us to bring significantly more fires into play in any of these skirmishes, battles, and firefights that are taking place throughout Syria," Warren noted.
The Pentagon has not clarified where the militants are receiving training, but US officials, who spoke on condition of anonymity, told Reuters it is in Turkey.
The Pentagon announced plans last year to conduct a $500 million "train-and-equip" program to produce about 5,400 militants in Syria annually as a proxy ground force against Daesh (ISIL) and President Bashar al-Assad, a program that yielded only a small cadre of 145 militants before it was officially pulled.
Separately, the CIA has also been running a similar program aimed at pressuring Assad to step down.
However, US officials and militants' leaders have confirmed that CIA-armed militias are now shooting at Pentagon-armed ones in the war-torn country, showing a complete lack of control by the US over its war machine there.
The two groups of militants have begun to fight each other in areas between the besieged city of Aleppo and the Turkish border.
Their fighting has intensified during the past two months as they have repeatedly shot at each other while maneuvering through the plains on the northern outskirts of Aleppo.
Also, the militants are being attacked by terrorists from Nusra Front, an al-Qaeda's wing in Syria. The US-trained militants even handed over ammunition and equipment to Nusra Front at one point.
Elaborating on the new plan, Warren said a few trained militants will lift up the whole unit, adding the Pentagon will shift again if the new program does not work.
"If you have a highly trained individual here, well, the man on his left and his right are going to benefit from his great training," he said. "So now, for the price of training one, you've got three who are better and maybe even more than that."
"Some of this is us working through different scenarios and ideas and programs through a simple process of trial and error," Warren noted. "When we find things that work, we're going to do more of them."
Syria has been gripped by foreign-backed militancy since March 2011. More than 260,000 have reportedly lost their lives and millions displaced as a result of the violence.
The US-led coalition has been pounding purported Daesh positions inside Syria since September 2014, without any authorization from Damascus or the UN. However, they have done little to stop the Takfiri terrorists' advances in parts of Syria.