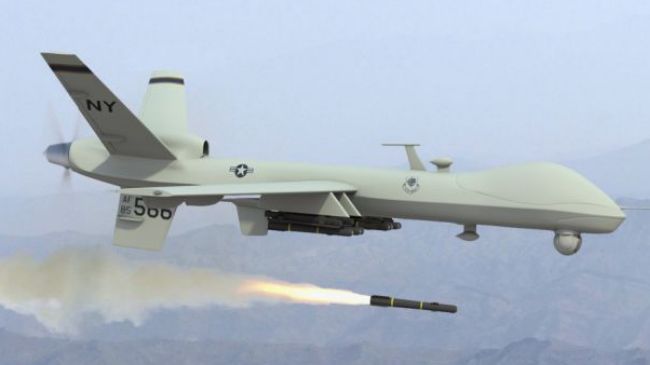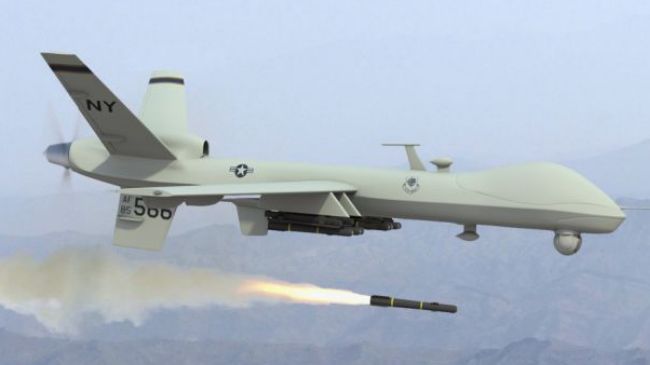 At least nine people have been killed in a strike by a US killer drone in Afghanistan's eastern province of Nangarhar, Press TV reports.
The casualties come after the unmanned plane targeted a vehicle in the volatile Momand Dara district of Nangarhar Province on Sunday.
Afghan security officials said all the victims were members of the Taliban militant group. However, the militant group has not commented on the deaths yet.
US officials claim that the airstrikes target militants, but local sources say civilians have been the main victims of the attacks.
Many civilians have lost their lives in US-led strikes and operations in various parts of Afghanistan over the past decade, with Afghans becoming increasingly outraged at the seemingly endless number of the deadly assaults.
Civilian casualties caused by foreign forces have been a major source of tension between Kabul and Washington.
US drone strikes have escalated significantly over the past year, fueling anti-American sentiment in Afghanistan, Pakistan, Yemen and Somalia.
The United Nations says the US-operated drone strikes in Pakistan and some other countries pose a growing challenge to the rule of international law. The UN and several human rights organizations have already identified the US as the world's number one user of "targeted killings," largely due to its drone attacks in Pakistan and Afghanistan.