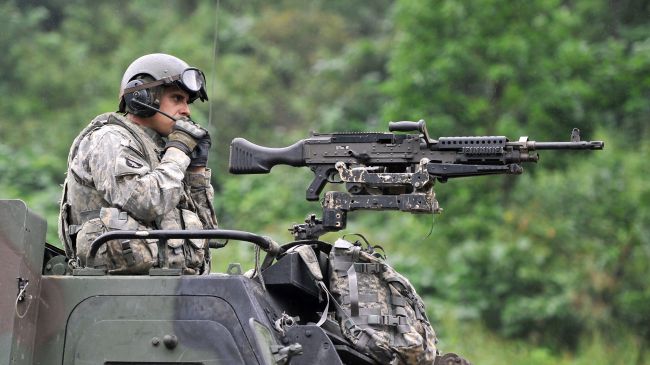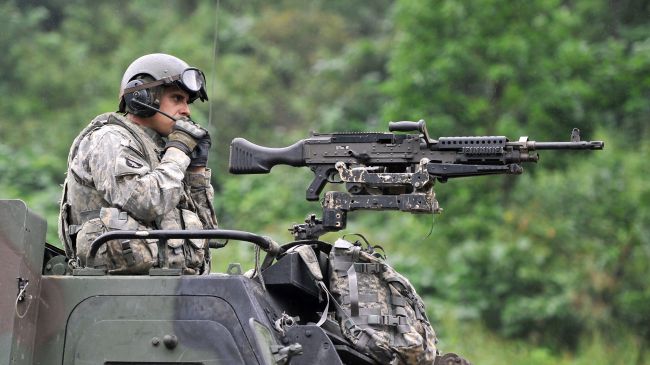 The United States says it will deploy another 800 soldiers with upgraded equipment to South Korea, as the two countries warn North Korea against any provocation.
The Pentagon said on Tuesday that the troops as well as 40 Abrams main battle tanks and 40 Bradley fighting vehicles from a US base in Texas will begin a nine-month deployment in South Korea on February 1.
The troops would stay in the South for nine months but on departing the country, they would leave behind their equipment to be used by US forces that follow them, the Pentagon added.
The US already has some 28,000 troops based in South Korea.
"This addition of forces to Korea is part of the rebalance to the Pacific. It's been long planned and is part of our enduring commitment to security on the Korean peninsula," said Army Colonel Steve Warren.
"This gives the commanders in Korea an additional capacity: two companies of tanks, two companies of Bradleys," he added.
According to South Korea's Yonhap news agency, the troops and equipment would be sent to an area near the demarcation line with North Korea.
The deployment came at a time of heightened tensions on the Korean Peninsula, after North Korean leader Kim Jong-Un warned against maneuverings by the United States and South Korea for a nuclear war in the region.
North Korea says that it is developing a nuclear arsenal in an effort to protect itself from the US military which occasionally deploys nuclear-powered warships and aircraft in the region, capable of carrying atomic weapons.
US Secretary of State John Kerry met with South Korean Foreign Minister Yun Byung-Se on Tuesday, saying "We will not accept North Korea as a nuclear state."
"We remain fully committed to the defense of the Republic of Korea, including through extended deterrence and putting the full range of US military capabilities in place," he added.