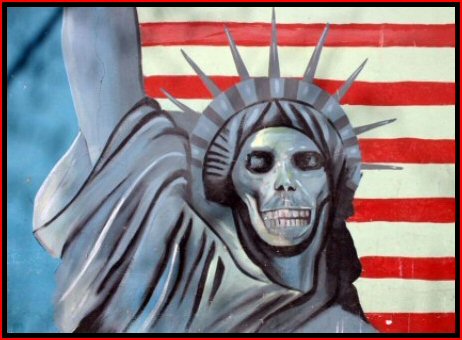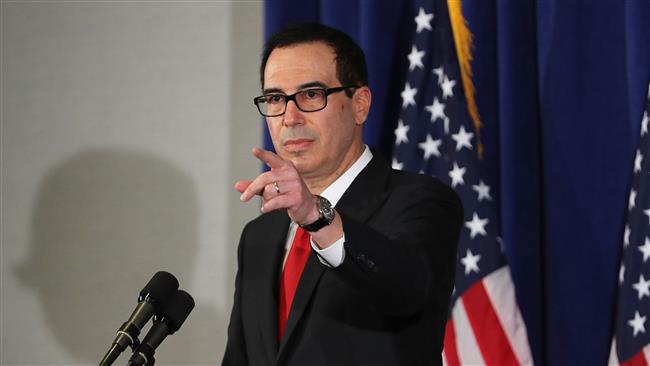 The US Treasury Department has imposed sanctions on Iran's Islamic Revolution Guards Corps (IRGC) over accusations that the elite force provides support for terrorist organizations in the Middle East.
The Treasury added the IRGC to its anti-terrorism sanctions list on Friday, claiming in a statement that the military unit had been designated "for providing support to a number of terrorist groups, including Hezbollah and Hamas, as well as to the Taliban."
US Treasury Secretary Steven Mnuchin stopped short of declaring the IRGC as a terrorist group, but claimed that the force has "played a central role to Iran becoming the world's foremost state sponsor of terror."
The department also sanctioned four entities — three based in Iran and one based in China — over claims of providing "support to the IRGC or Iran's military."
"We urge the private sector to recognize that the IRGC permeates much of the Iranian economy, and those who transact with IRGC-controlled companies do so at great risk," Mnuchin said.
In a White House speech on Friday, US President Donald Trump also said his administration would place "tough sanctions" on the IRGC.
"I am authorizing the Treasury Department to further sanction the entire Islamic Revolutionary Guard Corps for its support for terrorism and to apply sanctions to its officials, agents and affiliates," he noted.
The remarks were made as Iran had earlier rebuked the United States for supporting terrorist groups in the region, vowing to retaliate against any action targeting its Armed Forces, including the IRGC.
Iran vows to give a strong response to any action by the US targeting its Armed Forces, including the IRGC.
The US's efforts to blacklist the IRGC come as advisers of the Iranian elite force are currently assisting the Iraqi and Syrian forces in their anti-terrorism campaign against Daesh Takfiri militants and other terrorist groups in both countries.
Daesh launched a terrorist offensive inside Iraq in 2014 and swiftly took over territory in the Arab country, posing a threat to seize the capital, Baghdad. Iran then offered military advisory assistance to both the central government in Baghdad and the regional government in Iraqi Kurdistan, helping them both maintain ground and win back territory lost to the terrorist group.
In Syria, too, Iran has been offering advisory support to the government. An armed conflict broke out in Syria in 2011 and soon transformed into a foreign-backed militancy by a hodgepodge of terrorist groups, including Daesh.
The terrorist group, which is by many accounts on its last legs in Iraq and Syria, is now seeking to establish footholds in countries beyond the Middle East, including Afghanistan.