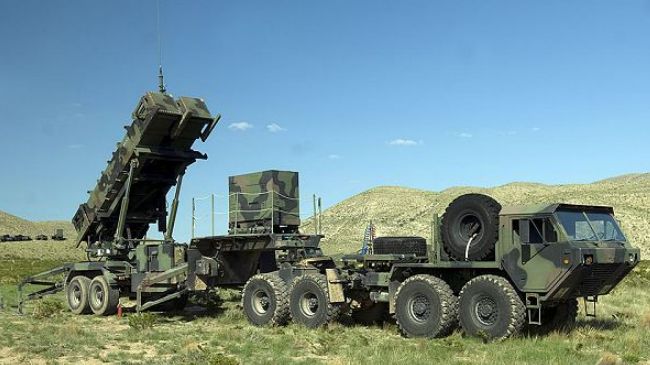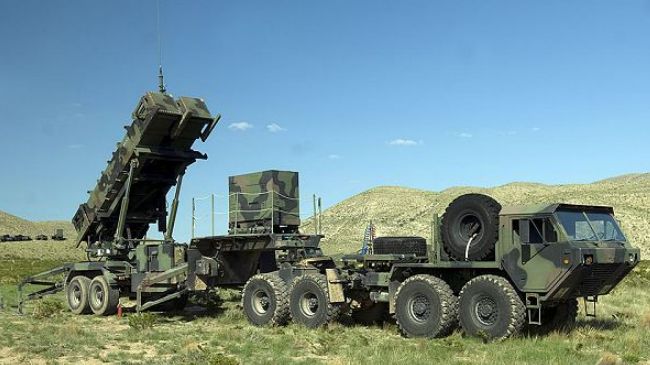 A group of US troops have arrived in Turkey to begin operating Patriot missile batteries along the border with Syria.
Turkish media reported on Friday that the 27-member team of US military forces had arrived in the southeastern city of Gaziantep. The team will also inspect the site of the batteries.
On December 21, 2012, Turkish Prime Minister Recep Tayyip Erdogan said the Patriot missile batteries will be installed near the southeastern cities of Adana, Gaziantep and Kahramanmaras.
US Defense Secretary Leon Panetta signed orders to authorize deploying the Patriots and about 400 troops to Turkey on December 14. Washington will provide two out of six such batteries, while Germany and the Netherlands will each contribute two.
All the six Patriot batteries are scheduled to be operational near the Turkey-Syria border by the end of January.
The NATO military alliance approved a request by Turkey for the deployment of Patriot surface-to-air missiles in the border region on December 4. However, thousands of Turkish people held demonstrations against the military plan later.
In addition, Syria also censured the Turkish request, calling it another act of provocation by the government of Erdogan.
The New York Times reported on November 28, 2012, that the US administration "is considering deeper intervention to help push [Syrian] President Bashar al-Assad from power."