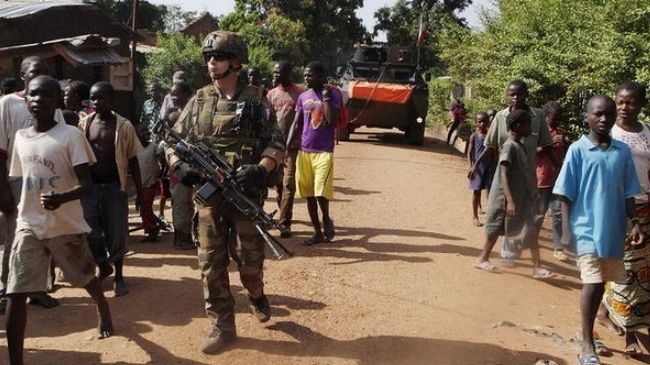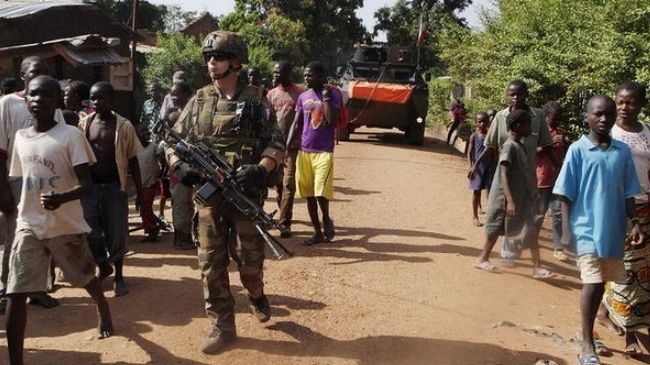 At least two demonstrators have reportedly been killed in the Central African Republic (CAR) as troops fired shots to break up a protest rally in the capital, Bangui.
According to reports, gunfire broke out near Bangui's airport, where hundreds of protesters had gathered on Friday to voice their outrage at the government and the foreign troops deployed to the violence-stricken country.
Reports said two protesters were killed and several others wounded in the incident.
In a separate development on Thursday, a mob of Christian youths attacked a mosque in Bangui. The assault appeared to be in retaliation for an alleged attack against a Catholic church that left about a dozen people dead a day earlier.
The CAR descended into chaos last December, when Christian armed groups launched coordinated attacks against the mostly Muslim Seleka group that toppled the government in March 2013.
In December 2013, France deployed forces to the CAR, a former French colony, after the United Nations Security Council adopted a resolution giving the African Union and Paris the go-ahead for the move. However, the foreign forces have failed to curb the violence in the CAR.
In recent months, Christian militiamen have been committing acts of violence against the Muslim minority in the CAR, killing thousands of them and displacing many more.
In February, Amnesty International said a campaign of "ethnic cleansing" is underway against the Muslim civilians in the CAR despite the presence of thousands of foreign troops in the country.