Pakistan
Gunmen attack opposition convoy on way to Islamabad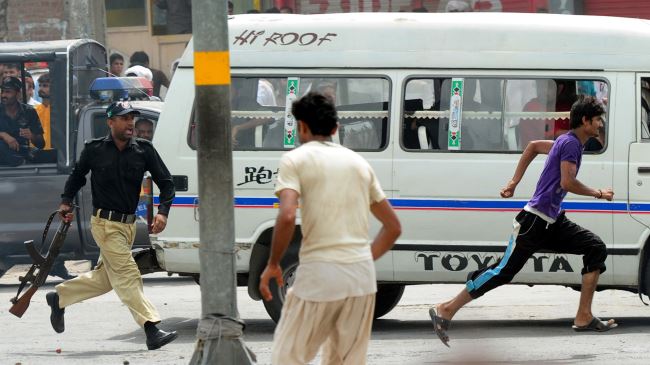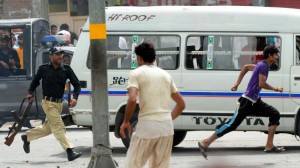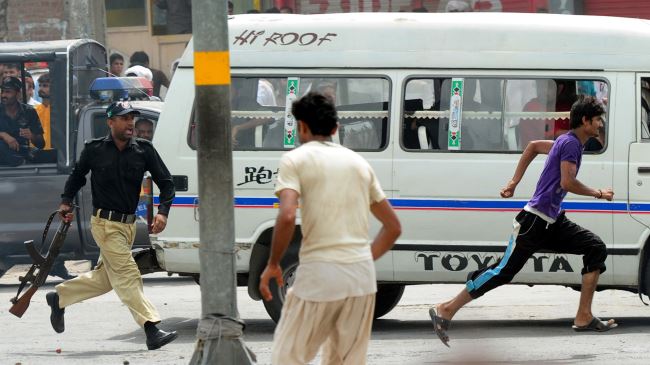 A convoy of opposition supporters led by Pakistani politician, Imran Khan, has come under attack in the city of Gujranwala in Punjab Province.
Unidentified gunmen attacked the convoy on Friday as protesters were heading to the capital Islamabad for a mass anti-government rally.
Armed men threw stones and "fired bullets at us," cricketer-turned-politician Imran Khan said.
Khan, the leader of Pakistan Tehreek-e-Insaf (PTI) party, and religious figure, Muhammad Tahir-ul-Qadri, chairman of the Pakistan Awami Tehreek (PAT) political party, are travelling to the capital to try to topple the government they say was elected by fraud.
Opposition groups mounted a campaign to pressure Prime Minister Nawaz Sharif to step down over the alleged vote rigging in parliamentary polls last year.
They are also demanding that the Pakistan government hold new elections.
Meanwhile, authorities in Islamabad blocked several main roads with shipping containers and barbed wire in an effort to thwart the marches.
However, a Pakistani court allowed the supporters of opposition leader Imran Khan to hold a peaceful march in the capital.
Khan's motorized cavalcade set off from the eastern city of Lahore on Thursday, with a planned journey of about 370 kilometers (230 miles) to Islamabad.
On Tuesday, the Pakistani premier announced that the Supreme Court of Pakistan would carry out an investigation into allegations of vote rigging in the general elections.
Sharif's announcement is seen by many as an effort to diffuse tensions. Islamabad has dismissed the allegations of vote rigging and accuses the opposition groups of trying to obtain by force what they could not achieve through democratic means.