Palestine
Hague: "Israel" to Lose Int'l Support in Case of Gaza Invasion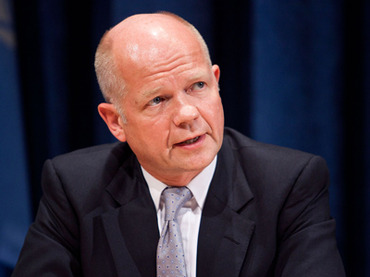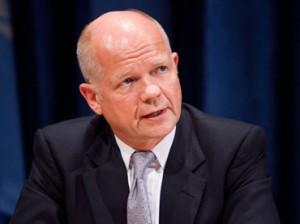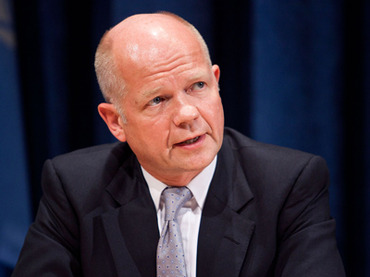 Britain warned the Zionist entity on Sunday, saying Tel Aviv would lose international support if it invaded Gaza.
Foreign Minister, William Hague told Sky News television it was much more difficult to limit civilian casualties in a ground assault and it would threaten to prolong the conflict.
Britain has said that Islamic Resistance Movement, Hamas, "bears the principal responsibility" for the offensive due to perpetual rocket firing on the Palestinian occupied territories.
But Hague said it would be hard for the international community to maintain sympathy with Zionist entity if it launched a ground operation.
"That, of course, is a different proposition," he said.
"The prime minister (David Cameron) and I have both stressed to our Israeli counterparts that a ground invasion of Gaza would lose Israel a lot of the international support and sympathy that they have in this situation."
"It's much more difficult to restrict and avoid civilian casualties during a ground invasion and a large ground operation would threaten to prolong the conflict.
"So we have made our views very clear on that with Israel, just as we have made very clear our view that the barrage of rockets from Gaza onto southern Israel is an intolerable situation for the Israelis and it's not surprising they have responded to that.
"A ground invasion is much more difficult for the international community to sympathize with or support — including the United Kingdom."
He said Britain would like to see an agreed ceasefire, with an end to the rocket attacks being an essential component of any peace deal.
"In the absence of that ceasefire, we of course are calling on all involved to deescalate, to avoid civilian casualties and to abide by international humanitarian law," he said.
Hague said it would be a "mistake" for the Palestinians to try to gain observer status at the United Nations at this point as it would be "divisive" with the United States.