Hague to be sued for aiding Great Satan US drone attacks in Pakistan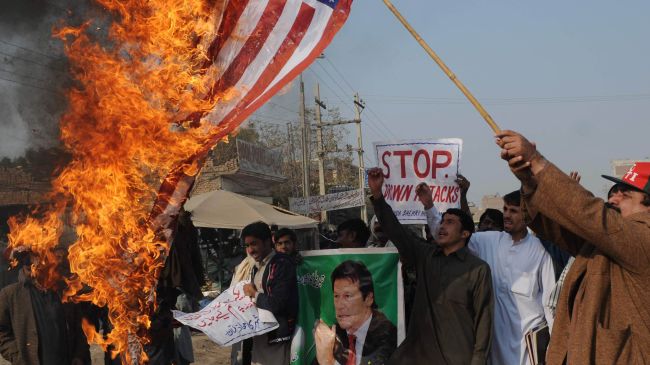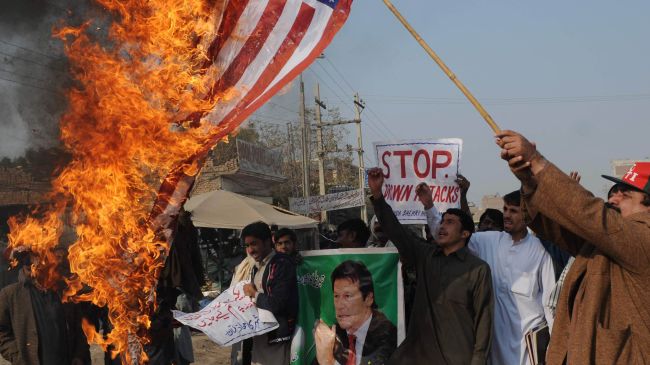 A rights group and a law firm are set to take legal action against British Foreign Secretary William Hague over his alleged the contribution of intelligence in assisting US assassination drone strikes in Pakistan.
The London-based charity Reprieve and the law firm Leigh Day & Co. confirmed on Monday that they will issue formal proceedings at the High Court on behalf of Noor Khan, a Pakistani man whose father was killed by a US strike.
The law firm says it has credible evidence that Hague oversaw a policy of passing British intelligence to American forces planning attacks in Pakistan.
Lawyers claim that civilian staff at Britain's electronic listening agency (GCHQ) could be liable as "secondary parties to murder" as they provided "locational intelligence" to the CIA in directing its drone attacks.
Malik Daud Khan was killed by a drone strike in northwest Pakistan in March 2011 while attending a gathering of elders. More than 40 other people were also killed in the attack.
"What has the government got to hide? If they're not supplying information as part of the CIA's illegal drone war, why not tell us?" Reprieve director Clive Stafford Smith said.
The British Foreign Office and GCHQ have refused to comment on the case, saying they could not speak about ongoing legal proceedings or intelligence matters.
The US regularly carries out attacks by unmanned aircraft on Pakistan's tribal regions, claiming the airstrikes target militants allegedly affiliated to the Taliban and al-Qaeda terrorist groups.
This is while locals say civilians are the main victims of the strikes. Pakistanis say drone attacks violate their sovereignty.