Palestine
Hamas calls for rebuilding slain Palestinians' houses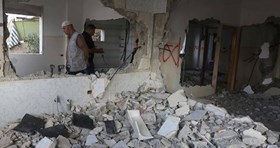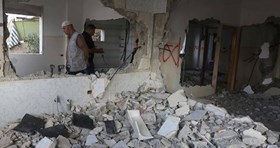 Spokesman for Hamas Movement Husam Badran called Tuesday for activating the popular campaigns to rebuild slain Palestinians' houses after being destroyed by Israeli occupation forces (IOF).
Rebuilding slain Palestinians' family houses reflect the Palestinian people's adherence to resistance option, he said. Palestinian resistance fighters' families are in real need for a serious intervention in light of the Israeli punitive measures,
Badran stressed. Badran's statements came after Israeli forces demolished at dawn Tuesday the home of the jailed Palestinian resistance fighter Amjad Aleiwi in Nablus.
Israel accuses Aleiwi of involvement in the Itamar anti-occupation shooting in eastern Nablus in early October 2015, which killed two Israelis residing in illegal settlement outposts.  Aleiwi's anti-occupation attack was a natural response to the Israeli settlers' arson attack against Dawabsheh family, according to his statements.
Badran hailed the sacrifices made by Aleiwi family, calling for showing more support to slain Palestinians' families. He also hailed the individual campaigns to rebuild the houses of slain Palestinians who were killed by Israeli soldiers since the outbreak of Jerusalem Intifada.
On July 31, 2015, settlers torched the Dawabsheh family home in the occupied West Bank village of Duma and killed the one-and-a-half-year-old Palestinian infant Ali and his parents, Saad and Reham. The couple's four-year-old son, who was severely burned, is the only survivor of the attack.