Palestine
Hamas chief vows response to zionist incursion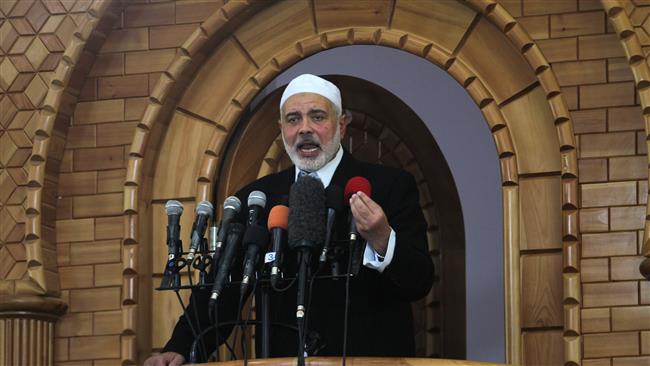 The leader of Palestine's resistance movement Hamas has warned that the group will not tolerate a new Israeli incursion into the Gaza Strip as the Tel Aviv regime's strikes on the besieged enclave enter a third day.
"We will not under any circumstance accept these incursions," Ismail Haniyeh said Friday.
Haniyeh, who acts as Hamas boss inside Gaza, noted that the resistance movement was not seeking a new war with Israel two years after an aggression by the Zionist regime inflicted huge losses on the sliver.
Israelis continued to target what they claimed were facilities run by Hamas in Gaza on Friday morning, with eyewitnesses saying two sets of air raids were carried out, one targeting Beit Lahia in northern Gaza and the second in Khuza'a, near Khan Yunis, in the south of the besieged territory.
No immediate reports were available on possible casualties.
On Thursday, an old Palestinian woman was killed and another Palestinian was wounded after Israelis fired tank shells at residential areas in Khan Yunis.
Hamas had earlier warned Israel to stop provocations or face a deadly response. The Ezzedine Qassam Brigades, the military wing of Hamas, said Israeli forces had on Thursday of encroached on the Palestinian territory and voiced readiness to retaliate.
In early July 2014, Israel launched a 50-day offensive against Gaza, killing nearly 2,200 Palestinians, including 577 children, and injuring over 11,100 others.
The recent flare-up has raised concerns over the fate of an Egypt-brokered truce deal between Hamas and Tel Aviv that put an end to the 2014 Israeli military campaign, and has since been largely holding.