Palestine
Hamas declares mobilization in support of al-Aqsa on Friday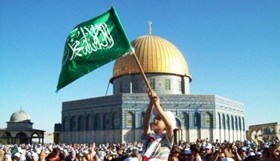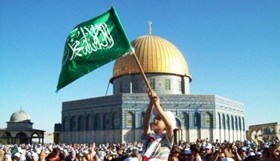 Islamic Resistance Movement, Hamas, declared mobilization next Friday in support of the Aqsa Mosque. It aims at confronting the Israeli practices of spatial and temporal division of the Muslims' holy site as well as at defending Palestinian sit-inners and al-Aqsa guards.
In a statement, Hamas called on the entire Palestinian people to participate in defending the Aqsa Mosque and Occupied Jerusalem against Israeli attacks and plans of spatial and temporal division of the holy Aqsa Mosque.
Occupied Jerusalem has been witnessing, over the past few days, serious escalation in Israeli violations and incursions into the Aqsa Mosque within attempts to divide it temporally between Muslims and Jews.
Since then, violent clashes have been prevailing in the plazas of the Aqsa Mosque after Palestinian sit-inners and worshipers confronted Israeli repeated incursions.