Palestine
Hamas denies agreeing to 24-hour humanitarian ceasefire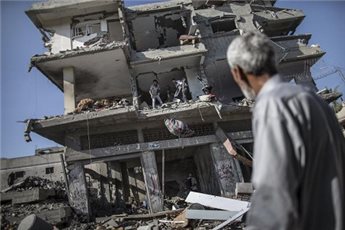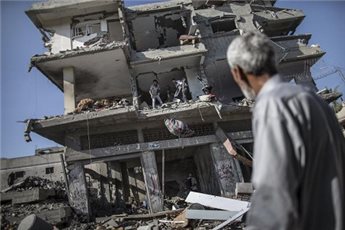 Hamas on Tuesday denied that it had accepted a deal for a humanitarian ceasefire for 24 hours, contrary to earlier reports.
Hamas spokesman Sami Abu Zuhri said that "Yasser Abed Rabbu's statement that Hamas agreed to a ceasefire for 24 hours is not true and has nothing to do with the resistance's stand."
"We will consider a ceasefire when Israel commits to it with international guarantees," Abu Zuhri added.
However, Yasser Abed Rabbo later said in a statement the Hamas chief Khaled Meshaal had agreed to the ceasefire proposal.
The Palestinian leadership had earlier declared they were "prepared" for an immediate humanitarian ceasefire for 24 hours, after Israeli bombardment since midnight had killed more than 100 Palestinians and injured hundreds, as well as knocking out the Gaza Strip's sole power plant.
All major Palestinian political factions declared in a statement on Tuesday afternoon that they were willing to "react positively" towards a UN proposal for 72-hour humanitarian ceasefire during an emergency meeting held on Tuesday in Ramallah, headed by President Mahmoud Abbas.
The statement said that the Palestinian Authority, Hamas, and Islamic Jihad had decided that a united Palestinian delegate would be heading to Cairo to discuss the upcoming move.
"We call upon all Arab and international parties to support this positive stand, and to hold Israel responsible for rejecting this proposal after all factions accepted it," the statement said.
The statement held Israel responsible for "their continuous war crimes that they keep committing every hour in Gaza," adding: "We have already began procedures to hold them responsible internationally for their crimes."
"We call upon our people, despite their pains and wounds, to have more faith that we will keep working day and night until we get rid of those murderers and war criminals."
Israel has killed nearly 1,200 Palestinians in its 22-day assault, and injured more nearly 7,000.
Additionally more than 5,000 homes have been destroyed, while nearly 30,000 have been damaged in the assault, the deadliest since 2009.
Ma'an