Palestine
Hamas Leader Resheq: PA should give up the illusion of negotiations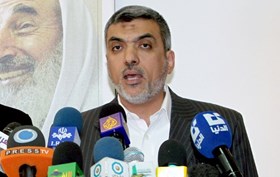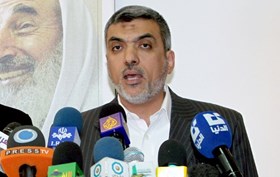 Ezzet al-Resheq, member of the political bureau of Hamas, has said that the Palestinian Authority should give up the illusion of any possible success for negotiations with Israel.
Resheq said in a statement posted on his Facebook page at dawn Wednesday that the negotiations did not liberate an inch of occupied Palestinian land.
Negotiations never brought peace and security for the Palestinian people or their holy sites, he added.
Resheq also asked the PA to loosen its security grip over the Palestinian people in the West Bank and allow escalation of anti-occupation protests.
He said in another statement that the PA should end its security coordination with the Israeli occupation and allow protest rallies in support of the Aqsa Mosque.
He said that bragging about the ability to block a new intifada is "shameful".