Palestine
Hamas Officials Announce Equipment with 2 New Missiles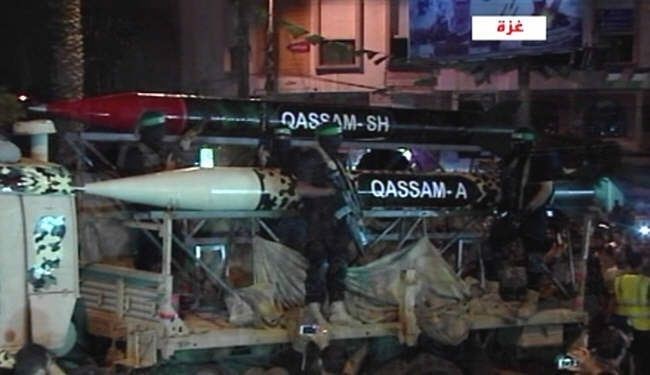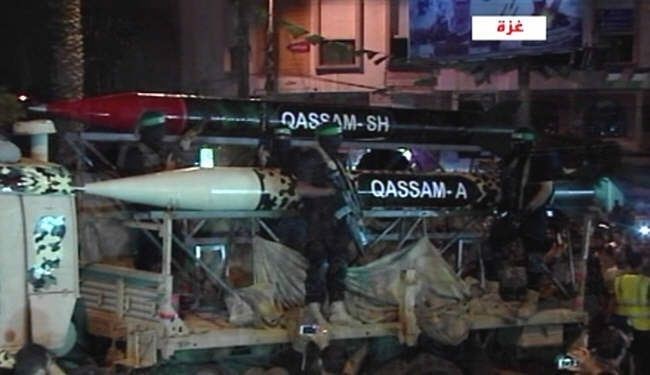 On the anniversary of last summer war with Israel, the military wing of Hamas announces the production of two new missiles, Al-Alam News Network reports.
Forces of the Ezzedine al-Qassam Brigades guarded the two missiles at the demonstration held in Gaza City after iftar late on Wednesday.
The 'al-Attar A' and the 'Abu Shamala' missiles are named after Hamas commanders Raed al-Attar and Mohammad Abu Shamala, who were killed during last year's deadly offensive.
Hamas spokesman Abu Obeida told the crowd that the move marks a "qualitative leap" forward and "time will prove… the effectiveness" of the missiles, which were carried on a truck at the demo.
The resistance movement also released a statement announcing the operational status of the missiles in the blockaded sliver.
Meanwhile, a UN spokesman denounced Tel Aviv for the "inexcusable" siege on the Palestinian territory.
"The blockade remains in place and its crippling effect on Gaza is undeniable, inexcusable," said Robert Turner, operations director in Gaza for the United Nations Relief and Works Agency for Palestine Refugees in the Near East (UNRWA).
Israel started its latest war on Gaza in early July last year. Over 2,100 people died and some 11,000 others were injured in the Israeli war, which ended on August 26, 2014 with a truce that took effect after indirect negotiations in the Egyptian capital, Cairo.
More than 15,500 housing units were damaged in the war in Gaza while over 2,200 houses were totally destroyed, according to figures released by Palestinian sources.