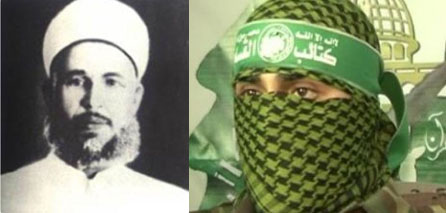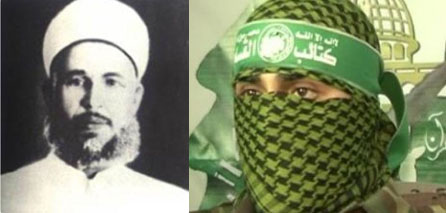 Hamas said that martyr Sheikh Ezzedin Al-Qassam, who traveled from Syria to fight the British occupation of Palestine, and before him Salahuddin Al-Ayubi, who liberated the Aqsa, posed as sheer proof that Palestine is an Arab, Islamic cause.
Hamas, in a statement on Saturday commemorating the 75th martyrdom anniversary of Sheikh Qassam, said that the attempts to absent the Arab and Islamic depth of Palestine would end up in failure.
It warned that conspiring to liquidate the Palestine cause or to give up an inch of its land would be considered a "national crime" and a stab in the back of those martyrs who died while defending Palestine.
Hamas stressed that resistance is a legitimate right for the Palestinian people as long as occupation remained on Palestinian land, adding that any settlement projects that concede rights and bargain over constants would not bind the Palestinian people.
For his part, Abu Obaida, the spokesman of the Qassam Brigades the armed wing of Hamas, stated in a press statement in Gaza on Friday that the Palestinian Mujahideen would continue along the path of Sheikh Qassam until final victory.
He described those who believe in peace with Israeli occupation and hope to achieve independence through begging "oppressive nations" as "living an illusion", adding that there is no other way than that trekked by Sheikh Qassam namely resistance.
Sheikh Qassam was killed by British occupation soldiers on 20/11/1936 when he was encircled along with 14 of his comrades near Yaabad village, Jenin district.