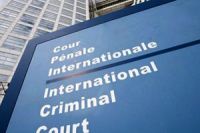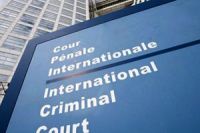 Palestinian resistance movement Hamas has pledged support for any Palestinian bid to join the International Criminal Court (ICC), a move which will facilitate an investigation into Zionist regime's war crimes.
According to Press TV, Moussa Abu Marzouk, a Hamas leader, said on Saturday that he had signed a paper of support required by Palestinian President Mahmoud Abbas before he could proceed with the ICC push.
Abbas has said he must first have the written backing of all Palestinian factions before he could make any decision on the bid to sign the ICC's founding treaty, the Rome Statute.
Meanwhile, Izzat Rishq, another senior Hamas official, also called on the Palestinian president to go ahead with the ICC bid "as soon as possible," stressing that the resistance group has no fears of facing war crimes investigations.
In similar remarks, Hamas official Mushir al-Masri also expressed support for the Palestinian bid to join the ICC and stressed, "There is nothing to fear, the Palestinian factions are leading legitimate resistance in keeping with all international laws and standards. We are in a state of self-defense."