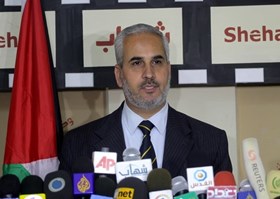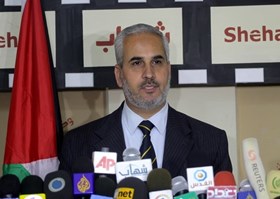 Hamas on Saturday slammed the accusations leveled against the Qassam Brigades as malevolent attempts aimed at defaming the Palestinian resistance.
Hamas spokesman Fawzi Barhoum denounced an Egyptian lawsuit that seeks to ban and designate the Ezzeddin Qassam Brigades, Hamas's armed wing, as a terrorist organization.
"The Cairo Court for Urgent Matters' decision to accept a lawsuit that calls for banning Hamas's armed wing, the Ezzeddin Qassam Brigades, and its designation as a terrorist organization is aimed at defaming the Brigades," Fawzi Barhoum said in a statement.
He also spoke out against what he described as lies and incitement by some ill-famed Egyptian media outlets and attempts to drag Hamas into political conflicts.
"Sadly, these stances are consistent with those adopted by the Israeli occupation against the Palestinian resistance and our offspring in Occupied Jerusalem," he added.
He vowed that the Palestinian resistance will always stand firm in the face of such smear and ad hominem campaigns.