Palestine
Hamas Spokesman: Clashes in WB cannot be stopped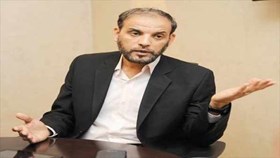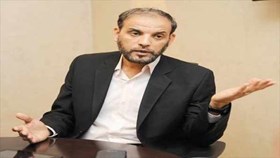 Spokesman for Hamas Movement Hossam Badran said that the ongoing clashes in the West Bank entered a new phase where no power on Earth in any way can stop it.
In a statement issued on Tuesday, Badran said that "the Palestinian people is the sole decision-maker and no power on Earth could impose its own agenda on our people."
The ongoing events in West Bank are a real opportunity to serve the Palestinian cause, he maintained. "Occupied Jerusalem and the West Bank are witnessing a natural situation in an occupied land."
Badran called on the Palestinian Authority to stand behind its people's choices "otherwise history and the Palestinian people will have no mercy on those who prevent them from their right to resist occupation."
He stressed that the resistance path is the only way to put an end to occupation's racist practices.
"You are the real decision-makers in this specific stage and you are able to foil all schemes to liquidate your just cause by your own resistance", he said addressing the Palestinians in the West Bank and occupied Jerusalem.
In an unrelated development, Israeli government decided to add 300 new housing units in Beit El settlement built on lands of Ramallah and Bireh.
According to Haaretz Hebrew newspaper, Israel's Prime Minister Benjamin Netanyahu has ordered the Finance Ministry to allocate $18 million in funds to move a Border Police base in order to make room for additional housing in the West Bank settlement of Beit El, as well as to finance other projects there.