Resistance Axix
Middle East
Palestine
Hamas: Winning university elections confirms support for resistance
Hamas says a recent landslide student election win by its candidates at a top West Bank university points to ever-growing support for the popular resistance in the occupied Palestinian territory.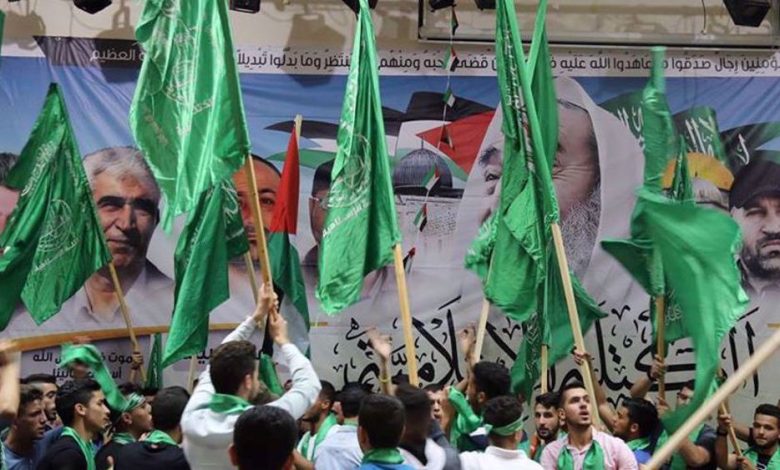 Hamas's al-Wafaa' Islamic bloc on Wednesday won 28 of the 51 seats on the student council at Birzeit University, marking the first time Hamas-aligned candidates have gained control of the body.
The bloc aligned with president Mahmoud Abbas's Fatah movement won just 18 seats. Fatah used to dominate student councils in the West Bank.
In a statement released on Thursday, Hamas praised the results as "a rejection of the normalization" and "security coordination," in a reference to the the Ramallah-based Fatah-led Palestinian Authority's ties with Israel.
"This clear victory is another confirmation of the popular rally around the option of resistance, which adheres to the principles and national unity in the face of projects of liquidation and compromising rights and coordination with the occupation," Hamas said.
The resistance group further said that despite Israeli persecution and ban on its activities, the resistance group managed to decisively win the elections.
Hamas said the elections process represents a source of pride for the student movement and the Palestinian people and a success against Israel's desperate attempts to disrupt Palestinian democratic life.
Fathi Hammad, a member of the resistance group's political bureau, said "the student movement has proven that (the youth) is the fuel to the revolution."
Birzeit's vice president, Ghassan al-Khatib, said some saw the campus vote as "a test for measuring public opinion", with no general elections on the horizon.
President Abbas scrapped elections scheduled for last year citing Israel's refusal to allow voting in the occupied al-Quds.
But Palestinian analysts said Abbas balked out of fear that Hamas, which administers the besieged Gaza Strip, would also trounce Fatah across the occupied West Bank.
All Palestinian factions have urged the United Nations and the international community to implement the UN Security Council resolutions that call for an end to the Israeli occupation of Palestine and to pressure Tel Aviv to stop its settlement expansion policy.
They have stressed that the crimes committed by the Israeli regime against Palestinians are imprescriptible.
There has been a sheer escalation of atrocities by the Israeli regime against Palestinian worshipers at the al-Aqsa Mosque compound in the holy occupied city of al-Quds recently. Outraged by the barbarity, Palestinians resistance groups have intensified their operations throughout the occupied territories.
More than 600,000 Israelis live in over 230 settlements built since the 1967 occupation of the West Bank.
All the settlements are illegal under international law. The United Nations Security Council has condemned the settlement activities in several resolutions.
Palestinians want the West Bank as part of a future independent Palestinian state, with East al-Quds as its capital.