Egypt
Hardliners intend to undermine, destabilize Egypt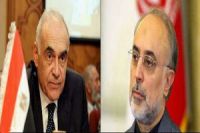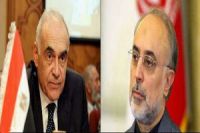 The Iranian Foreign Minister, Ali Akbar Salehi, has said that the radical outfits in Egypt are hell-bent on stirring clashes with the aim of undermining and destabilizing this North African country.
In a phone conversation with his Egyptian counterpart, Mohammad Kamal Amro, the Iranian foreign minister strongly condemned the attack of radical groups on one of the Ulema of the World of Islam, Sheikh Hassan Shahateh, and a number of other Egyptian Shiite Muslims which led to martyrdom and injury of a number of these Shiite Muslims.
According to IRIB World Service, the Iranian foreign minister said that Tehran calls for Egypt's stability. But a few parties in Egypt via different measures such as confrontations with Christian and Muslim communities are intent on undermining and destabilizing this country.
The Iranian foreign minister also announced his preparedness to cooperate within the framework of the Egyptian proposed four-party meeting on the developments in Syria; with the participation of Turkish, Saudi Arabian, and Iranian foreign ministers.
The Egyptian foreign minister, for his part, urged for this four-party meeting on Syria as soon as possible.
He slammed the recent crimes in Egypt, adding that the seditionists will not be allowed to stir sectarian strife and the perpetrators of such seditions will be brought to justice.
Extremists in Egypt attacked the house of a number of Shiites, brutally murdering them.