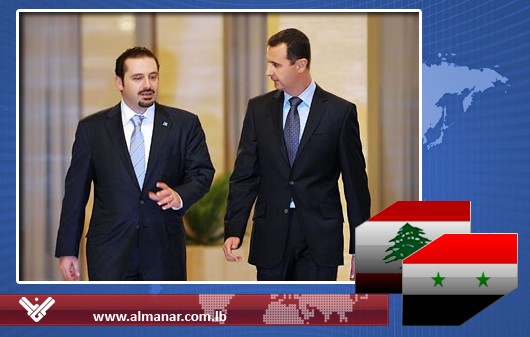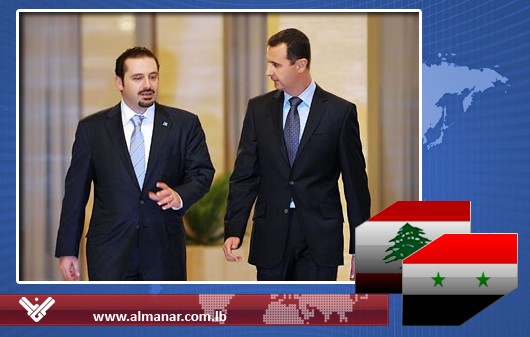 Lebanon Prime Minister Saad Hariri said from Damascus on Sunday that his relationship with Syrian President Bashar al-Assad is built on honesty and understanding, reporters said.
When asked about the Special Tribunal for Lebanon (STL), he called on "everyone to deal with the matter calmly."
Hariri met earlier in the day with his Syrian counterpart, Mohammad Naji al-Ottari, ahead of talks between delegations from both countries to sign new bilateral agreements.
Hariri and Ottari examined "fraternal relations and the common will of the two countries to develop them," the official Syrian Arab News Agency reported. They also affirmed their countries' "commitment to reinforce relations", SANA said.
Lebanon and Syria signed 17 agreements and memorandums of understanding during a meeting for the Follow-up and Coordination Board, that was headed by Hariri and Ottari. Agreements over defense, security, and foreign affairs, however, have yet to be reached.
They stressed the need to revive the work of the Higher Lebanese-Syrian Council and coordinate activity and positions on the foreign policy level.
Ottari said: "It is important to us that Lebanon be strong and prosperous because Lebanon derives its strength from Syria and Syria derives its strength from Lebanon and this is what we will try to convey to Hariri."
Hariri is accompanied by 13 ministers from the Lebanese cabinet on his trip.
MUALLEM: IF STL TARGETS POLITICAL PARTY, IT'S POLITICIZED
Syrian Foreign Minister Walid al-Muallem voiced his hopes that visits between Lebanese and Syrian officials would increase in the future, adding that Assad's trip to Lebanon "will take place at the appropriate time".
He denied on the margins of the meeting between the Lebanese and Syrian delegations as part of Hariri's visit to Syria that there are difficulties in reaching an agreement between the two states over matters of defense and foreign affairs.
He said that he and his Lebanese counterpart Ali al-Shami constantly coordinate matters, adding that Lebanese Minister Elias Murr's absence from the trip has thwarted them from discussing defense issues.
Addressing the STL, Muallem stressed: "We seek the whole truth and if it targets one political party in Lebanon or Syria or anywhere, then that means that it has been politicized."
"If any Syrian citizen was proven to be involved in the assassination, then he will be tried in Syria on charges of grand treason," the foreign minister added.
Furthermore, Muallem denied that the demarcation of the Lebanese-Syrian border is facing difficulties, saying that committees have been formed in Lebanon and Syria over this matter.