Middle East
North America
Syria
Hashd Al-Shaabi Condemns US-Led Coalition for Airstrikes in Eastern Syria
Iraq's Hashd al-Shaabi (volunteer forces) condemned the US-led coalition fighter jets for airstrikes on resistance forces' positions in Eastern Syria on Wednesday night.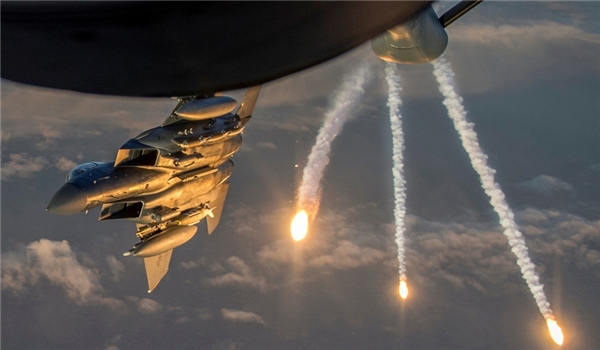 The sources told the Arabic-language service of Russia Today channel that the positions of Kata'eb Hezbollah, al-Nujaba, Seyed al-Shohada and Heidarioun resistance groups in Southeastern Albu Kamal near the borders with Iraq were bombed by the fighters.
They added that intelligence shows that the so-called US-led anti-ISIL coalition's warplanes have conducted the attacks.
Meantime, the London-based Syrian Observatory for Human Rights (SOHR) reported strikes on Imam Ali base and Al-Hassyan area in the Albu Kamal area.
At least 10 explosions were reported. About 18 Iraqis were killed in the airstrikes in Eastern Syria, according to the SOHR.