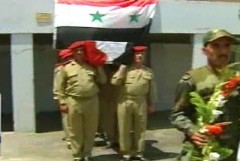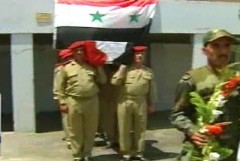 Chairman of the Islamic Committee in the Russia Heydar Jamal on Monday said that the USA and Israel played an instigative role in the events in Syria.
In a statement to SANA correspondent in Moscow, Jamal added that some of the Arab mass media were also involved in this provocative role, stressing that these media institutions don't reflect the view points of the Arab and Islamic world.
He pointed out that the Russian stance over the current events in Syria indicates Moscow's acknowledgment of the Syrian pivotal role in defending the Palestinian, Arab and Islamic rights in the face of the criminal acts committed by Israel in the region.