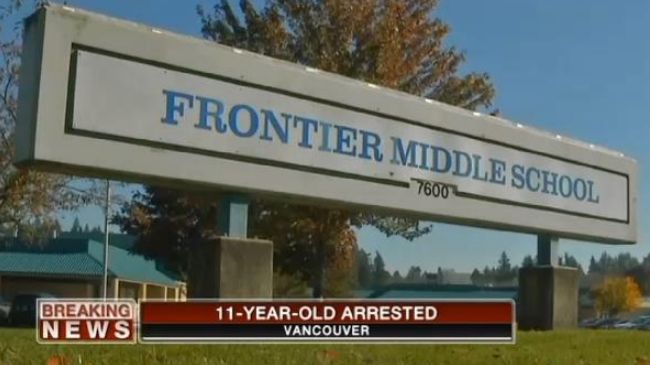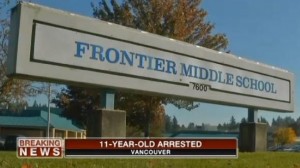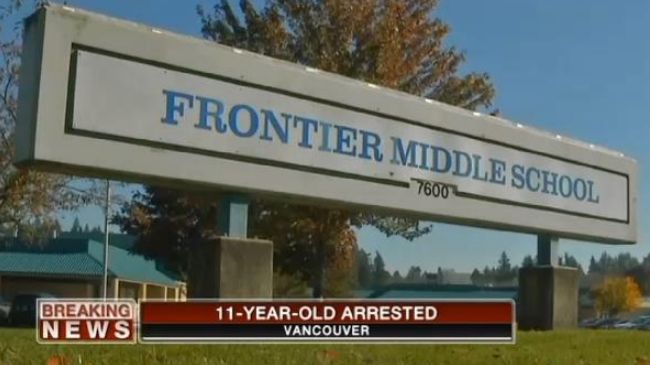 Police in the US state of Washington have busted an 11-year-old student, who was carrying 400 rounds of ammunition, guns and knives to school, on charges of attempted murder.
The heavily armed boy was arrested before anyone was hurt at a Vancouver, Wash. middle school Wednesday and is now being held on an attempted murder charge, the NY Daily News reported.
Frontier Middle School and adjacent Pioneer Elementary School were locked down for two hours Wednesday morning as the Vancouver police responded to a call at about 9:30 a.m.
"We got a message on the intercom, and they said we were in lockdown," sixth-grader Zaniah Matthews told KPTV. "We were under the table for about an hour, and then we could move around."
The boy's identification or his intended targets have not been disclosed by the police.
The incident is the latest of this week's brutal gun scenes in US schools.
Three elementary school children were injured on Wednesday after a child approached a Chino, Calif., police officer's motorcycle during a safety demonstration and triggered the cop's AR-15 assault rifle mounted on the bike.
In Massachusetts, 14-year-old Phillip Chism murdered Danvers High School math teacher Colleen Ritzer on Tuesday and dumped her body behind the school.
A 7th grader at a Nevada middle school brought a 9mm Ruger handgun to school Monday and used it to kill his teacher and to injure two other students before fatally shooting himself in the head. The shooting's victim was incidentally another math teacher.
The Vancouver shooter's classmates will attend school on Thursday as the 11-year-old makes his first court appearance, KPTV reported.