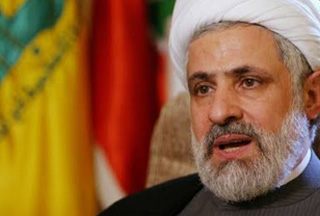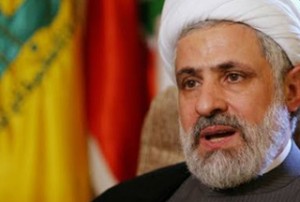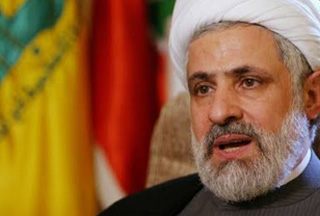 Lebanon's Hezbollah says the only way to end the country's political crisis is through dialogue, adding that the resistance group is ready to help form a government based on four principles.
Following Lebanese prime minister-designate Saad Hariri's decision to step down after ten weeks of futile efforts to form a cabinet, Hezbollah's Deputy Secretary-General Sheikh Naim Qassem said on Friday that the group is committed to work towards forming any future cabinet based on four principle, reported Lebanon's al-Manar TV.
He described the four principles as:
1) Emphasis on the formation of a national unity government
2) Solidarity among opposition factions in the cabinet
3) Accepting that dialogue is the only way to end the crisis
4) Cabinet formation does not mean giving concessions to any particular group.
Qassem also said that Hezbollah was committed to the formation of a national unity government according to the formula that, out of the 30 cabinet ministers, 15 should come from Hariri's bloc, 10 from Hezbollah, with five chosen by the president.
On Thursday, Saad Hariri, whose coalition won a majority in the June 7 parliamentary elections, announced his resignation after opposition groups, including Hezbollah rejected his proposed cabinet.
"I announce to all Lebanese that I told President Suleiman today that I will step down from forming a government, in the hope that this decision will be for the benefit of Lebanon," said Hariri.
Now, President Michel Suleiman must hold a new round of consultations with parliamentary parties and name a new PM-designate.
It is widely expected that Hariri will be reappointed but this time under different circumstances. Next time round, he will not be compelled to form a national unity government.
Some analysts, however, believe that Hariri's resignation is aimed at forcing opposition parties to reduce their demands.
"It's a political maneuver that throws the ball into the opposition's court to compel them to make concessions on government portfolios," said Amal Saad-Ghorayeb, author of a forthcoming book, "The Iran connection: The Alliance with Syria, Hezbollah and Hamas."