Hezbollah fighters clear area near Arsal of militants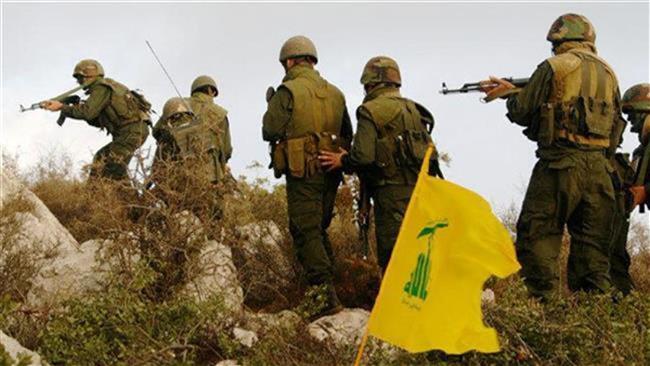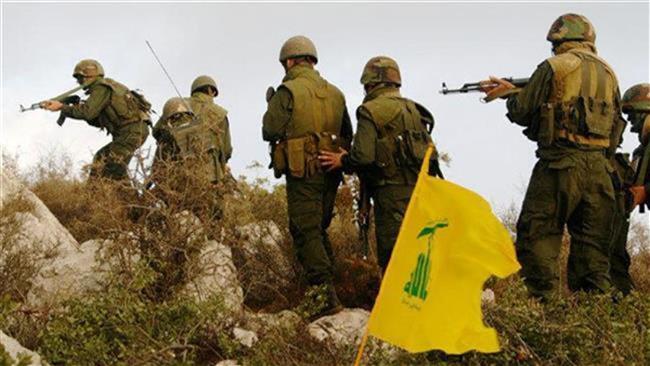 Fighters belonging to Lebanese resistance movement, Hezbollah, have taken full control of a strategic hilltop on the outskirts of Lebanon's northeastern border town of Arsal.
The elite forces of the resistance movement managed to drive al-Qaeda linked al-Nusra Front militants out of Qarnat al-Tannour Heights on the outskirts of the town, the Lebanese al-Manar TV quoted informed sources as saying on Sunday.
According to the sources, a large number of the militants were killed and injured in the operation by the resistance movement and many others fled the area.
High significance is attached to the recaptured area as it overlooks the three key valleys of Uwaiss, Atneen and al-Khayl in Arsal barrens, the sources added.
Meanwhile, the Lebanese army shelled the positions of terrorists on the outskirts of the town, which lies about 124 kilometers (77 miles) northeast of the capital, Beirut.
On Friday, Lebanese security sources, speaking on condition of anonymity, said Hezbollah fighters regained full control of the al-Rahwah crossing on the outskirts of Arsal. The Hezbollah fighters had managed to take back the strategic border crossing of al-Darb, located southwest of Arsal, from al-Nusra Front militants a day before.
The resistance fighters, who have been battling terrorists in the Lebanese border areas over the past weeks, also managed to clear the border heights of Majr al-Hamra and Shamis al-Hamra of the terrorists on June 3.
Hezbollah fighters and the Syrian army units are fighting the terrorists in the Lebanese-Syrian border region of Qalamoun as well.
In the latest development in the mountainous region, the joint forces of the Syrian army, Syria's National Defense Forces and Hezbollah fighters tightened the noose around the terrorists near the Syrian town of Flitah and retook control of a number of hilltops overlooking the border between Syria and Lebanon.