Lebanon
Middle East
Hezbollah files lawsuit against ex-Lebanese justice minister over Beirut blast allegations
Lebanese Hezbollah resistance movement has lodged a lawsuit against former justice minister Ashraf Rifi for "slander and incitement of sectarian strife" after he alleged that the popular group was responsible for a devastating explosion at Beirut's port in August.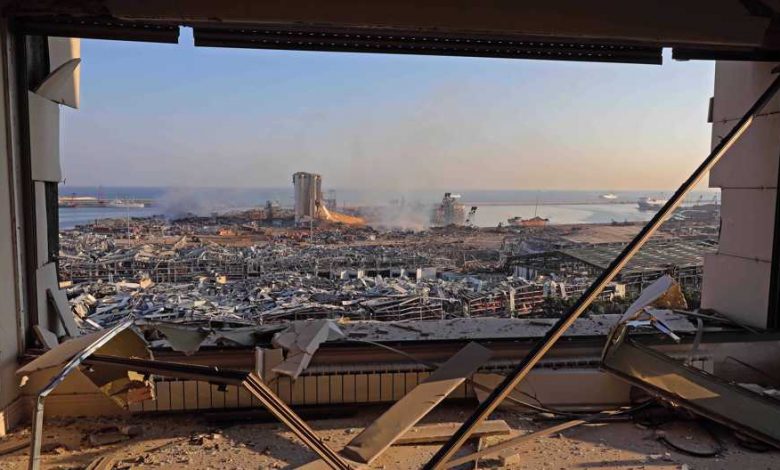 Lawyer Jihad Othman filed the case at a Lebanese court on Thursday, saying the latest remarks by Rifi, who is also a former director general of Lebanon's Internal Security Forces, encourage sedition and sectarian strife, weaken national sentiments, are slanderous and pose threats to peace, Lebanon-based Arabic-language al-Mayadeen television news network reported.
On December 4, Hezbollah announced that it would sue media personalities and websites that baselessly accuse the group of being responsible for the August 4 explosion that killed 200 people, wounded more than 6,000 and wrecked large parts of the Lebanese capital.
"The accusations directed at Hezbollah over the port blast are false and constitute a real injustice," Hezbollah lawmaker Ibrahim al-Moussawi said at the time.
The movement has filed lawsuits against former parliamentarian Fares Souaid and the website of the Christian Lebanese Forces party over such allegations, he said.
Speaking to reporters outside the judicial court in Beirut, Moussawi highlighted that the Lebanese resistance movement would file more lawsuits in the future.
"We have assigned a group of lawyers to file lawsuits with the judiciary to pursue all those who have practiced deception, falsification, slander and false accusations," he said.
An investigation into the blast launched by Lebanese authorities has led to the arrest of 25 people, including top port and customs officials.
Earlier this month, judge Fadi Sawan charged Prime Minister Hassan Diab, former public works ministers Ghazi Zaeiter and Youssef Fenianos and former Finance Minister Ali Hasan Khalil with criminal negligence in connection with the Beirut port explosion.