Lebanon
Middle East
Hezbollah Marks Martyr Day: Zionist Enemy Worried about Resistance Invasion of Galilee
Hezbollah marked on Thursday Martyr Day at the shrine of the martyr Sheikh Ragheb Harb in his hometown, Jibsheet, in southern Lebanon.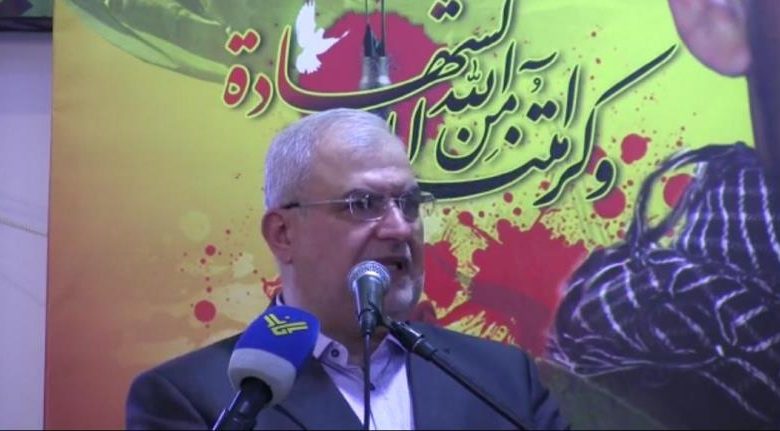 The ceremony was attended by head of the Loyalty to Resistance parliamentary bloc, Hajj Mohammad Raad, who placed a wreath on the martyr's tomb.
MP Raad highlighted the major development of Hezbollah military capabilities, pointing out that the Israeli enemy, which used to boast its superiority in the battlefield, is now afraid of the Resistance of the Galilee.
On October 11, 1982, the martyr Ahmad Kassir carried out the first martyrdom bombing operation, detonated his explosives-rigged car at the headquarters of the Israeli military command in Tyre, southern Lebanon, killing 76 soldiers as well as officers and injuring 118 of others.
Hezbollah, accordingly, set November 11 as a date to mark Martyr Day. It is the Day of those who consider that protecting their dignity is prior to all their life concerns, even to their entire lives.