Iran
Middle East
Palestine
Hezbollah official: Iran forms strategic depth of Palestinian resistance against 'israel'
A high-ranking official of the Lebanese Hezbollah resistance movement says Iran, led by Leader of the Islamic Revolution Ayatollah Seyyed Ali Khamenei, forms the strategic depth of the Palestinian resistance against Israel.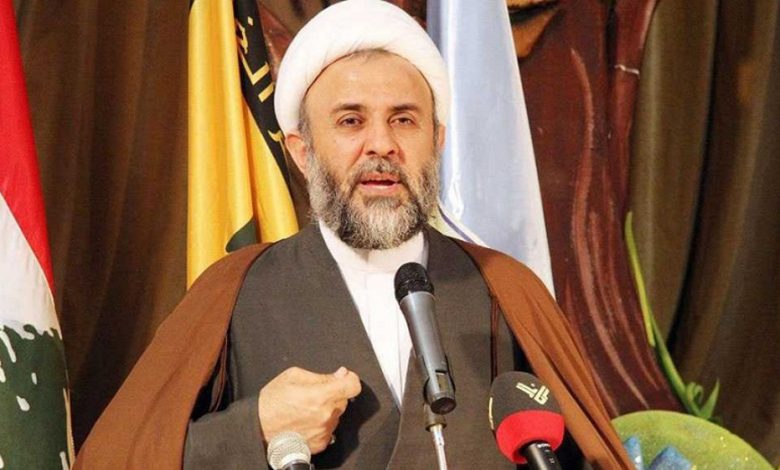 Deputy Chairman of Hezbollah's Executive Council Sheikh Nabil Qaouq made the remarks in a meeting with the representatives of some Arab parties who were visiting Lebanon's border with the occupied Palestinian territories on Monday.
"It has been proven that Israel is the true enemy of the Islamic Ummah, while Iran, led by Imam Seyyed Ali Khamenei, is the strategic depth of the Palestinian resistance and is the number-one supporter of Palestine, al-Quds, al-Aqsa Mosque, and the resistance in Gaza," the Hezbollah official said.
Sheikh Qaouk also stressed that the cooperation and collaboration between resistance groups in Lebanon and Palestine is a priceless strategic asset and this issue has now turned into a real and existential nightmare for the regime in Israel.
The Hezbollah official added that the Israeli regime is currently surrounded by missiles, which can reach all the Israeli cities and towns.
"The Israeli enemy now feels that it is under siege in every battle and is experiencing the ultimate degree of defeat. Toady, equations and calculations have changed and the liberation of [Jerusalem] al-Quds seem closer than any time before," Sheikh Qaouk emphasized.
The Palestinian resistance movements of Hamas and Islamic Jihad, both based in the besieged Gaza Strip, along with Hezbollah have time and again lauded the Islamic Republic for its unwavering support of the Palestinian cause against the Israeli occupation.
Israel launched a bombing campaign against the Gaza Strip on May 10.
The trigger was retaliation by the Palestinians for violent raids on worshipers at the al-Aqsa Mosque.
According to Gaza's Health Ministry, at least 260 Palestinians were killed in the Israeli offensive, including 66 children and 39 women.
An Egyptian-brokered truce that came into force in the wee hours of May 21 finally ended the apartheid regime's bombardment.
The ceasefire came after the Gaza-based resistance movements fired more than 4,000 rockets into the occupied territories, some reaching as far as Tel Aviv and even Haifa and Nazareth to the north, in response to the Israeli bloodshed.