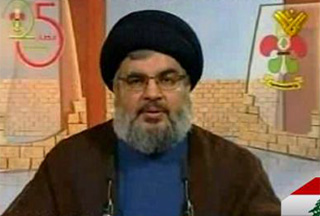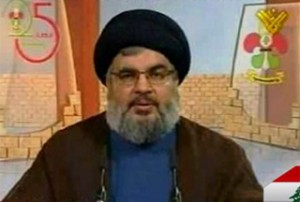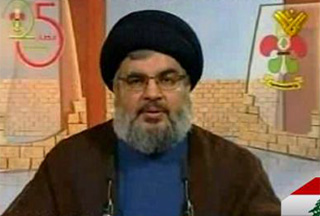 Hezbollah will discuss reports on international inquiries about the members of the Islamic movement over the murder of former Prime Minister Rafiq Hariri in the next few days.
Hezbollah's Secretary General Seyyed Hassan Nasrallah made the announcement on Friday, during the annual ceremony held by the Imam Mahdi Scout in its twenty-fifth anniversary at the Seyyed al-Shohada' complex in Beirut's southern suburb.
"I would most probably speak in the few coming days about the reports and circulations concerning the international investigation and questioning of Hezbollah members as well as the path of the investigations and all things related to this issue," the Lebanese cleric declared.
"I will say what I think is appropriate to say at this stage so that people [will] understand the issue," al-Manar news website quoted him as saying.
A team from the Hague-based Special Tribunal for Lebanon has reportedly questioned members of the resistance movement in connection with the 2005 assassination of former Lebanese Premier Hariri.
Lebanese judicial officials said a number of Hezbollah members were interviewed in Beirut, among dozens of other people who could have information about the killing.
Hezbollah has rejected any involvement in Hariri's assassination, describing any such allegation as a politically-motivated "Israeli accusation."