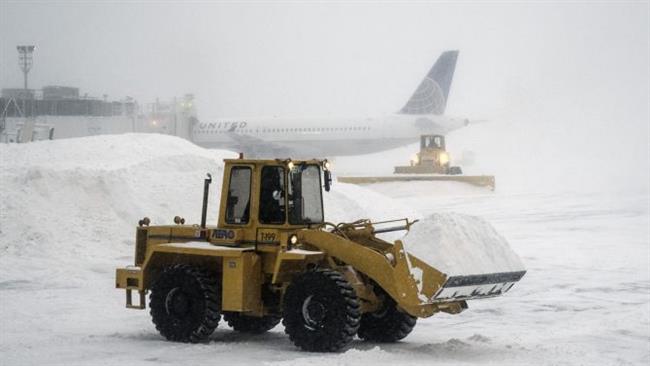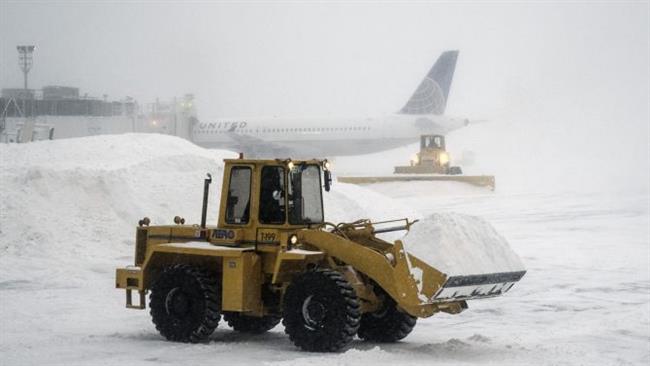 Thousands of flights have been canceled preemptively in the United States as the country's Northeast regions braced for a major snowstorm.
Airlines grounded at least 3,200 flights, including 1,717 flights for Monday and another 1,492 for Tuesday, according to FlightAware.
United Airlines, America's second-busiest carrier that has hubs at Newark Liberty and Washington Dulles, has also planned to cancel all of its Tuesday operations at several of the region's airports.
"We plan to operate a full schedule at our Washington Dulles hub on Monday, but will limit operations beginning Monday evening at our Newark hub, LaGuardia and JFK," United said in a statement on Sunday.
"At this point, we plan to cancel all flights Tuesday at Newark, LaGuardia and JFK, as well as Boston and Philadelphia. We are waiving change fees that otherwise may apply, and most customers will find they can change their travel plans most quickly by visiting united.com," read the statement.
US Airways also is expected to halt Tuesday operations at certain airports in the region.
Delta Air Lines has confirmed that it had grounded about 600 flights for Monday.
The airlines said cancellation plans would not be finalized until Monday morning but it expected "quite a few" flights to be affected.
New York Mayor Bill de Blasio told a news conference on Sunday that "This could be the biggest snowstorm in the history of this city."
He warned that the snow fall could reach up to 3 feet, calling on the residents to stay off the roads and to "prepare for something worse than we have seen before."
Boston is also prepared to get 18 to 24 inches of snow, with up to 3 feet falling west of the city.
Philadelphia is also expected to see 14 to 18 inches, according to the weather service.