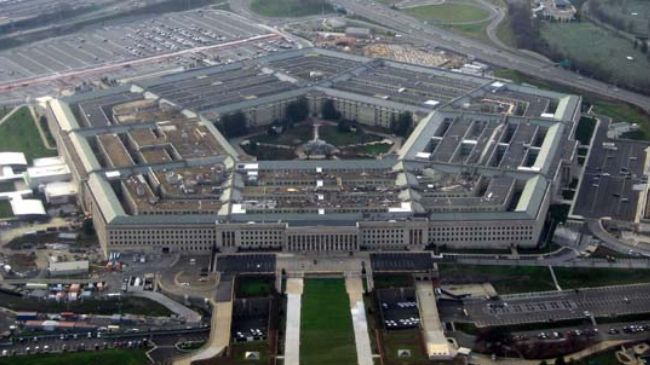 The US House of Representatives has voted to approve an amendment to the National Defense Authorization Act (NDAA) that prohibits the Pentagon from assessing climate change and its implications for national security.
The NDAA 2014, a US federal law which specifies the budget and expenditures of the Defense Department, specifically instructs the Pentagon to ignore the latest scientific reports on the threats posed by global warming.
The amendment, sponsored by Representative David McKinley (R-W.Va.), passed Thursday in what was nearly a party-line vote. Only four Democrats voted for the amendment, and just three Republicans voted against it.
"The climate is obviously changing; it has always been changing. With all the unrest around the [world], why should Congress divert funds from the mission of our military and national security to support a political ideology?" wrote McKinley in a memo to House colleagues on Thursday.
The bill passed Friday and will now be sent to the Democratic-controlled Senate where it may be voted down.
John Holdren, Director of the White House Office of Science and Technology Policy said "climate change is not a distant threat, it already is affecting every region of the country and key sectors of the economy."
The Pentagon itself in its 2014 Quadrennial Defense Review found that climate change is a "catalyst for conflict" and a "threat multiplier" not only for the environment but also US national security.
Global warming presents the US with several security threats and has led to conflicts over food and water because of droughts and extreme weather, said the report, which was written by a dozen retired American generals and published by the Center for Naval Analyses Military Advisory Board on May 13.
Climate change is also putting historic and cultural landmarks around the US at risk, according to a report released Tuesday by the Union of Concerned Scientists, a non-profit science advocacy organization based in Washington, D.C.