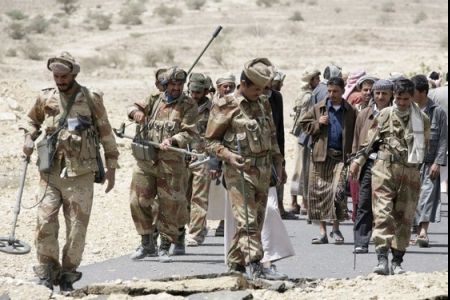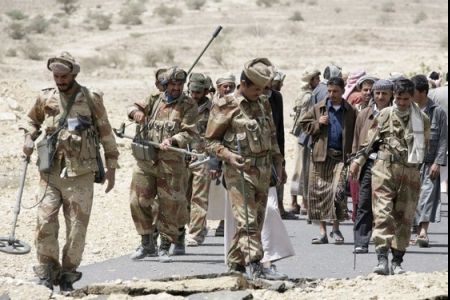 Houthi fighters in Yemen have released 100 government soldiers and announced that more will be freed in the coming days.
The latest batch of soldiers released had been held in the region of al-Amishiya in northern Amran province, Sheikh Hassan bin Abdullah al-Ahmar, a pro-government prominent tribal chief who helped mediate the prisoners' release, said on Sunday.
Last Wednesday, the Houthis had released another 200 soldiers, the mediator told AFP, and added that another batch of prisoners, including civilian and military personnel, is also scheduled to be freed in the coming days.
He said the fighters have promised to free another 128 soldiers "tomorrow or the day after."
The Houthis and Yemeni government forces fought a deadly war in July 2009.
The fighters say the offensive mainly killed civilians. Sana'a disputes the claim.
Northern Yemen is home to the Houthis, who accuse the central government of violating their civil rights.