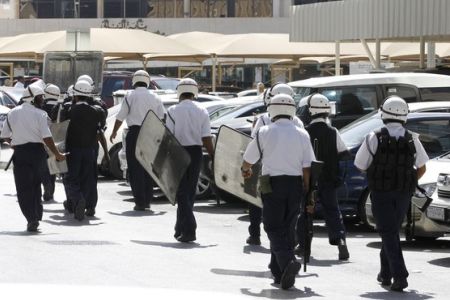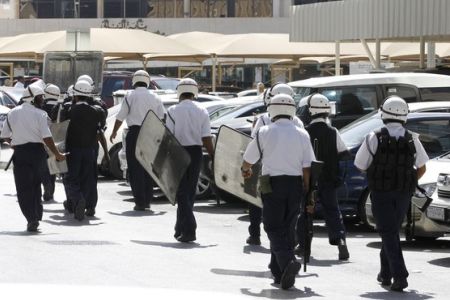 Bahrain's Center for Human Rights (BCHR) has criticized the government for restricting civil liberties in the kingdom after Manama handed a jail term to a whistleblower.
"The Bahrain Center for Human Rights expresses its deep concern for the persistent campaign of constraining public liberties and restricting the rights of publishing and expressing opinion," the BCHR said in a Monday statement emailed to Press TV.
Last August, Manama launched a clampdown on critics and Shia opposition figures. The move was soon followed by reports about detainees facing torture in the Bahraini detention centers, while local press have been banned from covering the story.
The BCHR explained how some individuals distributed publications to cars in the large shopping malls, documenting "the authority's breaches and its violations of human rights," and attaching photos of some of the victims that suffered "excessive violence and torture."
On October 27, a Bahraini activist was sentenced to a year in prison over charges of "distributing information that incites hatred against the regime" and "possessing photos with the intention of distribution and display that may harm the country's reputation," according to the BCHR.
The Bahraini rights group lashed out at the move, saying it seeks to silence human rights activists and smother the rights of freedom of expression. It is "a sort of revenge" to anyone who reveals the violations of human rights in Bahrain b to the outside world, it said.
"The BCHR finds that distributing images and news about what is happening in Bahrain cannot be considered a crime in any matter whatsoever, it is rather one of the human rights in expression," it stressed.
It accused Manama of "tackling the media that reveals the violations … after it failed in convincing the world of the motives of the security campaign which it is attempting to promote to justify the deteriorating human rights condition in Bahrain."
The BCHR condemned arresting and criminating activists on the charge of transmitting photos or contacting foreign media as a blatant violation of the international conventions and covenants related to human rights, especially Article 19 from the Universal Declaration of Human Rights and the International Covenant on Civil and Political Rights.
The group went on to call on the government for an immediate release all detainees in the cases related to freedom of expression and to annul the charges and sentences issued against them.