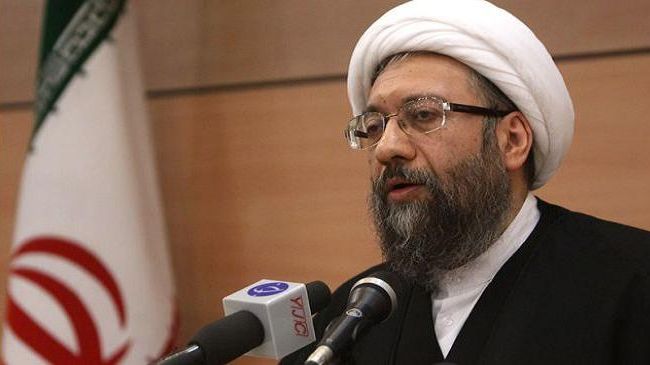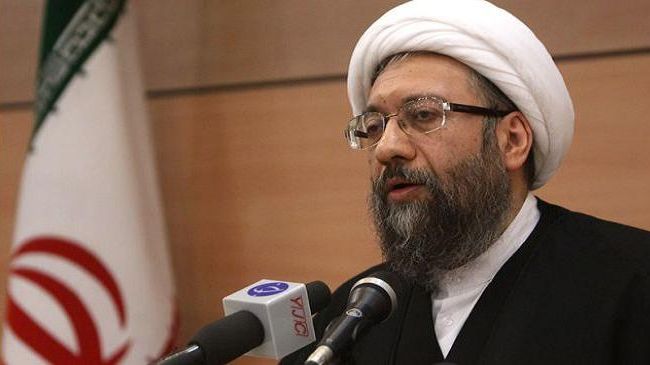 Iran Judiciary Chief Ayatollah Sadeq Amoli Larijani says the issue of human rights has turned into a political tool in the hands of the world's arrogant powers to achieve their objectives.
"While we (Iran) can spell out a large number of human rights concepts in a religious context, the West is incapable of undertaking such a task despite its liberal ideologies," Amoli Larijani said in the northeastern Iranian city of Gorgan on Thursday.
He added that Western media outlets seek to silence Iran's voice on human rights, dismissing West's claims of human rights as "inhumane."
Iran's Judiciary chief criticized West's sweet talk on human rights, stressing that certain Western countries cannot tolerate Iranian satellite television networks to make their voice heard, and violate the international law by taking the channels off the air.
Amoli Larijani also pointed to the instrumental use of the human rights issue by the hegemonic powers, saying all aspects of this colonial onslaught have to be brought into the light.
"Westerners, who repeatedly emphasize on civil liberties, deprive other countries of the right to vote (in international bodies) and then accuse those states of human rights violation," the senior Iranian official argued. – See more at: http://www.presstv.com/detail/2013/02/28/291302/human-rights-a-tool-in-wests-hands/#sthash.WjEaB3V1.dpuf