North America
Syria
Hundreds of Bodies of Zionist US Air Raid Victims Found in Mass Graves in Northeastern Syria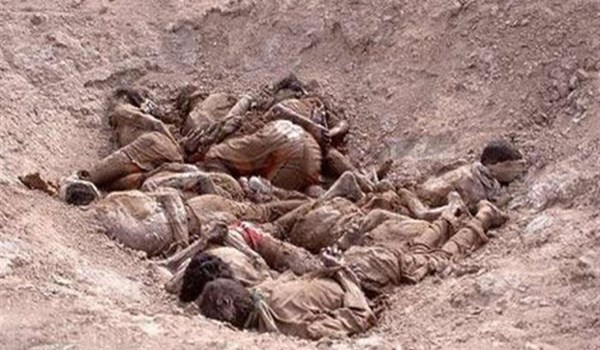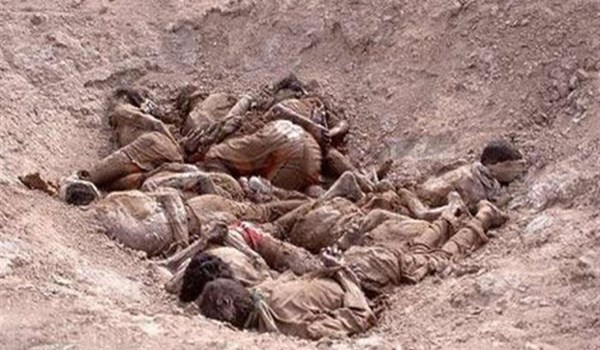 A sum of 2,800 bodies of the victims of the US-led coalition air attacks have been discovered in several mass graves in Raqqa city, a Russian media outlet reported on Tuesday.
The Arabic-language website of RT quoted Commander of Raqqa Civil Council Team Yaser al-Khamis as reporting that four mass graves, including 2,800 bodies of civilians, have been unearthed in Raqqa city.
In the meantime, a media activist reported that the bodies of a sum of 50 victims of US airstrikes were unearthed in al-Jamili, Hawar School, al-Amasi, al-Badou and Tejari 2 districts in Raqqa city in the last week.
Local sources in Raqqa reported last week that 9 more bodies of civilians killed in the US-led coalition attacks were found in al-Jamili district in Raqqa city.
Meantime, the Kurdish-language Hawar news quoted an official source in Raqqa civil council team as saying that the corpses of over 2,600 people, mostly women and children, have been unearthed in al-Rashid stadium, the city zoo, al-Qadim great mosque and al-Badou district since the liberation of Raqqa last October who were mostly buried by the ISIL in mass-graves.
The bodies of civilians killed in the US airstrikes and the ISIL assaults are every day discovered in mass-graves and under the ruins of buildings in different parts of Raqqa.