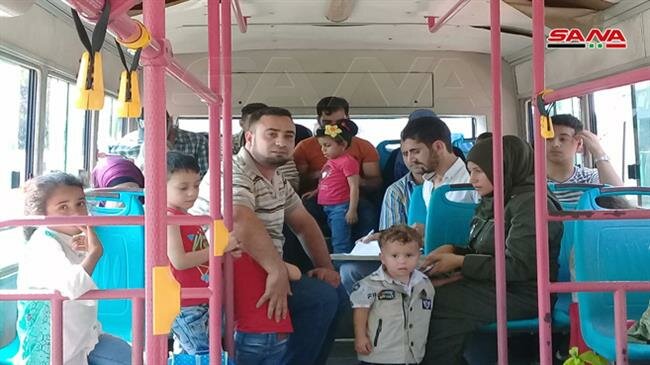 Hundreds of Syrian refugees have returned to their homeland from various areas in neighboring Lebanon after Syrian government forces and allied fighters from popular defense groups managed to liberate their hometowns from the clutches of Takfiri terrorist groups.
The return of refugees took place under the supervision of Lebanon's General Security in cooperation with the United Nations High Commissioner for Refugees (UNHCR), Syria's official news agency SANA reported.
Refugees arrived at the Jdeidat Yabous, al-Zamarani and al-Dabbousiya border crossings from Lebanese territories on Thursday. They returned home in buses sent by Syrian authorities.