Iran
IAEA chief: Iran nuclear deal being implemented as planned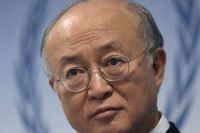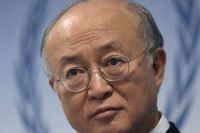 The UN nuclear watchdog has hailed Iran's efforts in implementing an interim nuclear deal made with the five-permanent members of the UN Security Council plus Germany back in November.
Director General of the International Atomic Energy Agency Yukiya Amano said the deal is being implemented as planned. Amano also described the measures taken by Iran and the commitments it has undertaken as a positive step forward.
The IAEA head also said there's much to be done to tackle all issues regarding Iran's nuclear program. The announcement comes two days ahead of a new round of expert-level talks between the two sides in Vienna.
The negotiations are aimed at securing a comprehensive deal on Iran's nuclear program.