ICRC Official Praises Close Ties, Cooperation with Iran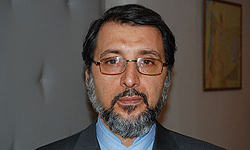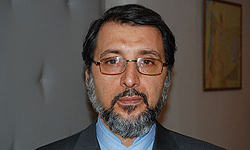 A senior official of the International Committee of the Red Cross hailed Iran for its close relations and cooperation with the ICRC.
Head of Delegation at the International Committee of the Red Cross (ICRC) Catherine Gendre made the remarks in a meeting with Iranian Ambassador to Jordan Mostafa Moslehzadeh on Wednesday during which they held talks on issues of mutual interests.
Gendre said the Islamic Republic of Iran enjoys amicable relations with her delegation at the ICRC.
She said her delegation is the only international body which is allowed to operate on Syrian territory.
Gendre said her delegation assists injured and refugees in Syria.
Syria has been experiencing unrest since mid-March with organized attacks by well-armed gangs against Syrian police forces and border guards being reported across the country.
Hundreds of people, including members of the security forces, have been killed, when some protest rallies turned into armed clashes.
In October, calm was eventually restored in the Arab state after President Assad started a reform initiative in the country, but Slaughterer Israel, the US, Turkey and its Arab allies are seeking hard to bring the country into chaos through any possible means. Tel Aviv, Washington and some Arab capitals have been staging various plots in the hope of stirring unrests in Syria once again.