Asia-Pacific
China
North America
World News
Idiot Trump threatens to quit WHO, calling health body 'puppet of China'
US President Donald Trump has threatened to pull out of the World Health Organization, calling the UN health body a Chinese "puppet".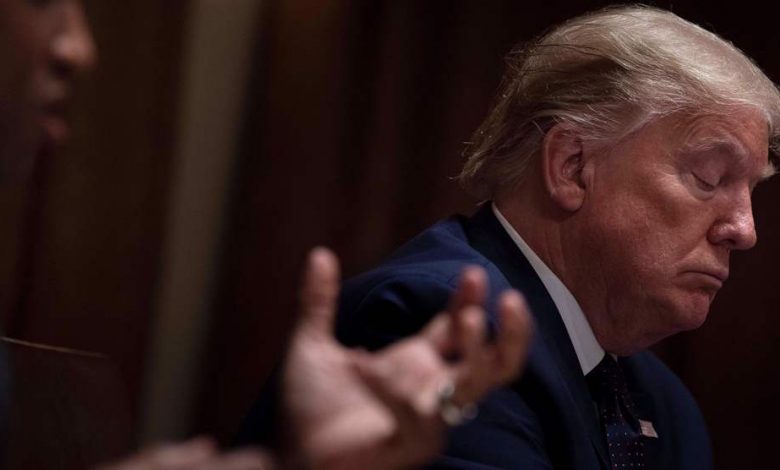 Trump said the United States might permanently freeze all of its funding to the WHO if "major substantive improvements" weren't made in the next 30 days.
In April, Washington suspended payments to the WHO, tasked with monitoring global health, accusing it of being too deferential to China and mismanaging the coronavirus pandemic.
On Monday, Trump tweeted images of a letter he sent to WHO Director-General Tedros Adhanom Ghebreyesus, saying the letter was "self-explanatory."
"It is clear the repeated missteps by you and your organization in responding to the pandemic have been extremely costly for the world. The only way forward for the World Health Organization is if it can actually demonstrate independence from China," Trump said in the letter.
Trump said, "They're a puppet of China, they're China-centric to put it nicer."
China shot back on Tuesday, arguing that President Trump was trying to divert attention from his own administration's flawed response to the pandemic.
Trump said the US pays around $450 million annually to the WHO, "but, we're not treated right. They gave us a lot of bad advice."
"Plans are being crafted to slash the funding," Trump said at the White House.
The US president, who is under fire over his handling of the virus crisis in the country, spoke as the WHO held its first annual assembly since the pandemic swept the world after originating in China, killing 316,000 people — close to a third of them in the United States.
Trump said China only pays about $40 million a year and one idea was for Washington to bring "our 450 down to 40," but "some people thought that was too much."
During the WHO's virtual assembly, Tedros acknowledged there had been shortcomings and told the assembly he welcomed calls for a review.
The WHO said it would launch an independent review of the response to the coronavirus pandemic.
China strongly rejected "preposterous allegations" by some US politicians over Beijing-WHO ties and its handling of the coronavirus outbreak.
China's Ministry of Foreign Affairs refuted two dozen "false claims" by Washington over its handling of the outbreak.