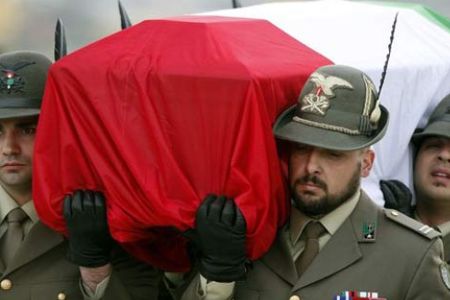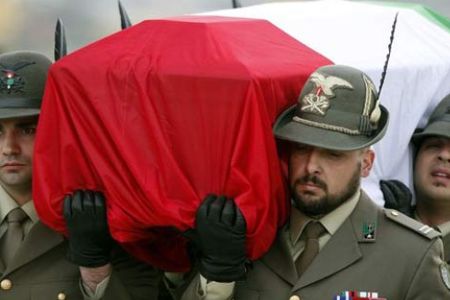 A roadside bomb has killed two Italian soldiers in western Afghanistan, the Italian Defense Ministry announced.
Not naming the exact location of the incident, the International Security Assistance Force (ISAF) said in a statement that the two were killed by an improvised explosive device (IED).
Italian Prime Minister Silvio Berlusconi and the Defense Ministry confirmed the deaths, saying the two soldiers were bomb disposal experts.
They had just defused an IED but were killed in an explosion caused by another one.
Italy has 3,300 troops in Afghanistan under ISAF command and they head the western regional command based in Herat.
With the latest deaths, 26 Italian soldiers or diplomats have died in Afghanistan since 2004 in attacks, accidents, or of natural causes.
A total of 404 foreign troops have been killed in military operations in Afghanistan since the start of this year, according to an AFP tally.
Eighty-two soldiers have died so far in July, compared with 102 in June, which was the worst month for foreign military casualties since the end of 2001.