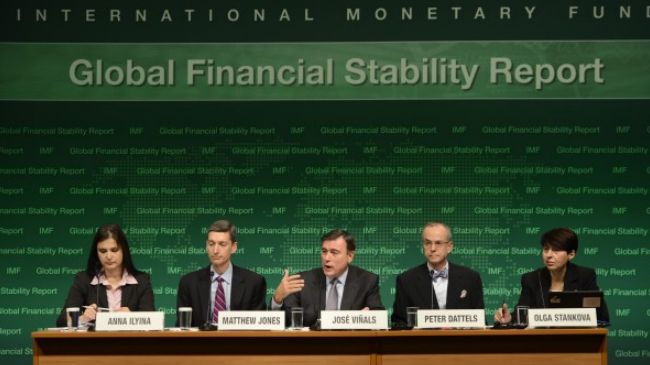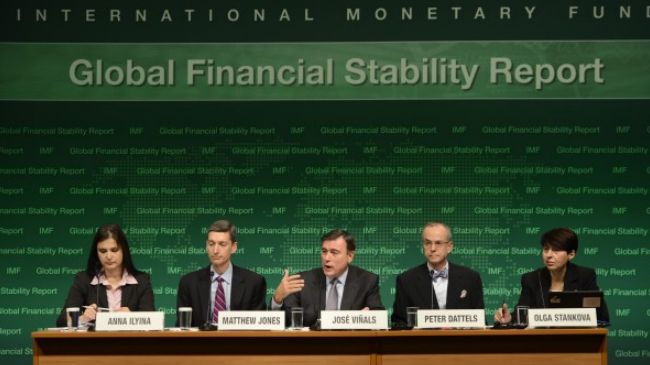 The International Monetary Fund has warned about the consequences of the US government shutdown, saying Washington should raise its debt limit before a default damages the world economy.
The standoff between Republicans and Democrats in Washington could undercut trillions of dollars of investments around the world, the IMF said in a report on global financial stability on Wednesday.
"I want to be very clear. What is happening is not good news. It shows some difficulty in the US political establishment, in the US machinery, to produce a good outcome," said Jose Vinals, head of the IMF's monetary and capital markets division.
"It is completely of the essence that the US political machinery gets its act together and ends this impasse," he added.
The warning came one day after the IMF cut its growth forecast for the US economy for 2013 and 2014.
The IMF had predicted in July that the US economy would grow 1.7 percent in 2013 and 2.8 percent next year. But in its new report, it shaved the growth outlook to 1.6 percent for 2013 and to 2.6 percent for 2014.
The organization also issued a stark warning that the current political gridlock in the United States could drag growth down even further.
Vinals called the government shutdown a "bad outcome" for the global economy and said a potential government default would be much worse.
"This is something that would have very serious consequences through financial markets and the rest of the world," he said.
He noted that the IMF thinks the risk of a default is low even as the nation gets closer to the Oct. 17 deadline for raising the $16.7-trillion debt limit.
Vinals said a failure to make scheduled payments on Treasury bonds would shake financial markets and reverberate globally.
"This will have a very negative impact on the economies of every country I can think of, so let's hope we don't get there," he said. "It would be a worldwide shock."
Republicans and Democrats are mired in a bitter brinksmanship over raising the government's debt limit. If the debt ceiling is not raised by the deadline, the US government will run out of money to pay its bills and will therefore default on its debts.