Africa
World News
IMN Urges Nigerian Govt. to Respect Rule of Law, Release Sheikh Zakzaky
The Islamic Movement in Nigeria (IMN) described the continuous detention of senior cleric Sheikh Ibrahim al-Zakzaky and his wife Zeenat as one of the worst violations of the rule of law.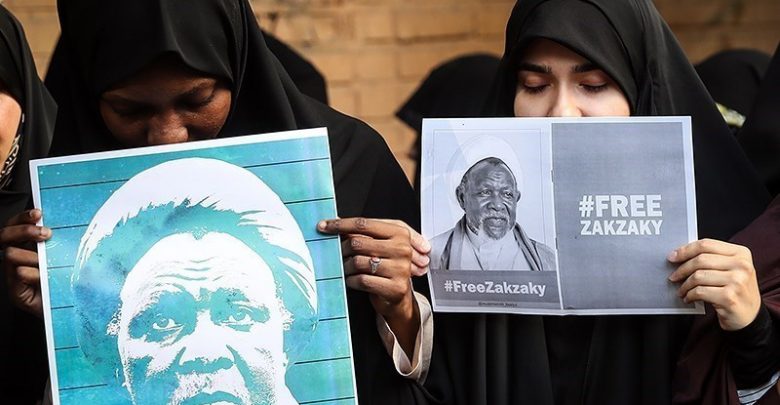 In a statement issued on Monday, the movement said the Federal High Court had affirmed (in 2016) that the constitutional rights of Sheikh Zakzaky were being violated with his continuous detention and, so ordered for his release within forty-five days.
On Monday, supporters of the Muslim cleric took to the streets and one more time condemned the failure of the Nigerian government to obey court order, accusing the government of having an ulterior motive.
IMN said despite various protests by its members in Nigeria, and many good spirited people in many countries, the Nigerian government has kept a deaf ear to the demand for the release of Sheikh Zakzaky.
Zakzaky supporters deny the Nigerian government's claim that Sheikh Zakzaky is a threat to national security.
Members of the Islamic movement said they will remain peaceful and resolute in their activities because they believe in the rule of law.
Sheikh Zakzaky has been held in detention since December 2015 and was charged just in April 2018 with murder, culpable homicide, unlawful assembly, disruption of public peace and other accusations. He has pleaded not guilty.
In 2016, Nigeria's federal high court ordered his unconditional release from jail following a trial, but the government has so far refused to set him free.
The top cleric has lost his left eyesight in a raid by the Nigerian army on his residence in the northern town of Zaria in December 2015.
During the raid, Zakzaky's wife sustained serious wounds too and more than 300 of his followers and three of his sons were killed. Zakzaky, his wife, and a large number of the cleric's followers have since been in custody.