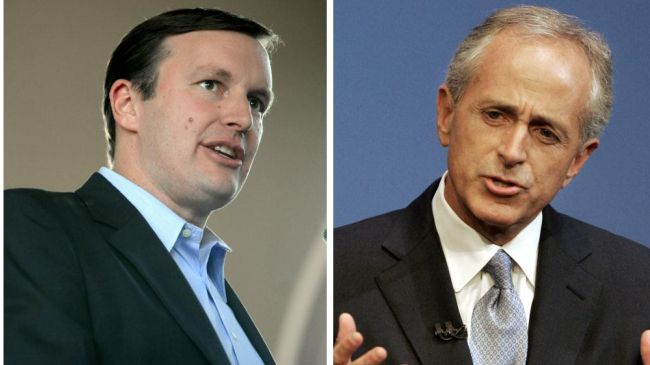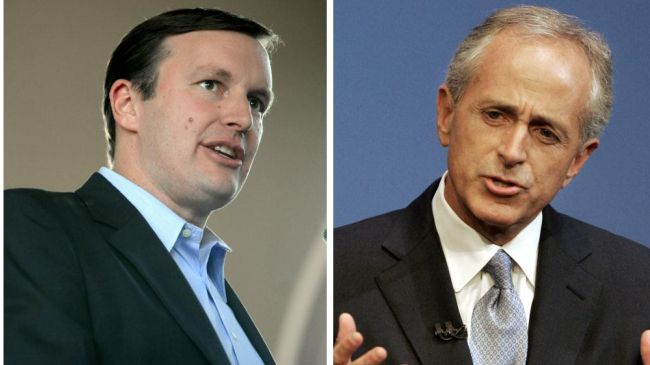 Two influential US senators, Bob Corker and Chris Murphy, have called on US President Barack Obama to ratchet up sanctions against Russia.
The legislators said at NBC-TV's "Meet the Press" news program on Sunday that the sanctions must include Russia's petrochemical and banking industries.
Senators Bob Corker and Chris Murphy who are members of the Senate Foreign Relations Committee also warned that Moscow has ignored US and European efforts to persuade it to withdraw from Ukraine's conflict.
"Go ahead and put in place some of the sectoral sanctions that have been discussed," Corker said. "I don't think Putin believes we're going to punish them that way. (Obama's foreign policy is) a day late and a dollar short. We're always reacting."
Obama earlier said that the US is ready to take further action against Russia if diplomacy fails.
On the other side, Russia has dismissed claims that Washington could impose personal sanctions against President Vladimir Putin as "absurd".
Russian presidential press secretary, Dmitry Peskov said Kremlin is not afraid of such absurd sanctions.
Peskov made the comments in reaction to a report published in The Times newspaper. The report claimed the US was looking at imposing sanctions on Putin's personal bank accounts in Switzerland, which is allegedly worth 40 billion dollars.
On Thursday, the foreign ministers of Russia, Ukraine, the US and the European Union met in Geneva. They said after the meeting that all sides have agreed over steps to "de-escalate" the crisis in eastern Ukraine, where anti-Kiev protesters seized buildings in several towns and cities.
Ukrainian authorities have ordered a military offensive against the protesters, claiming that Russian special forces are fueling unrest in the country. A day later, the protesters said they were not bound by the agreement.
Putin on Thursday dismissed as "nonsense" claims that Russian special forces are fomenting unrest in eastern Ukraine.
"It's all nonsense, there are no Russian units, special forces or instructors in the east of Ukraine," Putin said.