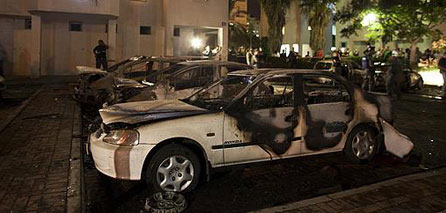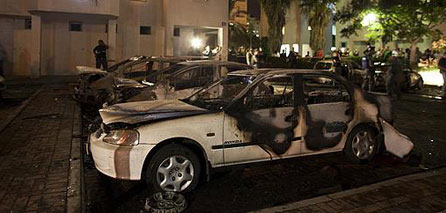 In response to the zionist israeli attacks against the Palestinian people, which led to killing 7 Palestinians in the past hours, Israeli media reported that a man had died from his injuries after a projectile fired from the Gaza Strip hit the southern city of Ashkelon.More than 20 projectiles and mortar bombs hit different sites in southern israel on Saturday, wounding two civilians and damaging buildings, israeli police and the army said.
Ealier, A fresh israeli raid on southern Gaza Strip on Saturday killed two more Palestinians affiliated with the Quds Brigades, the armed wing of Islamic Jihad.
Medical sources said that four were wounded in the same raid including one in a serious condition.
zionist israeli warplanes also launched a raid on Beit Lahia in northern Gaza while israeli occupation forces opened machinegun fire at the eastern flank of the Strip.
An earlier israeli air raid on Saturday morning killed five Palestinians, all affiliated with Islamic Jihad, and wounded five others.