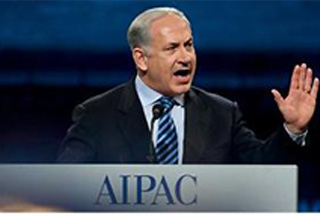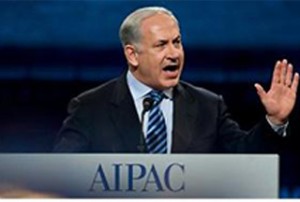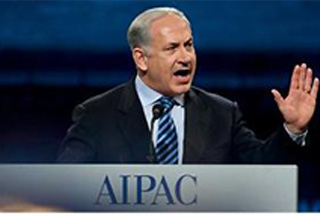 Israeli Prime Minister Benjamin Netanyahu says that Jerusalem (al-Quds) is not a settlement, but Israel's capital, defying the international community over the thorny issue of settlement activity.
Netanyahu told participants of the annual conference of American Israel Public Affairs Committee (AIPAC) — the main pro-Israel lobby in the US — that "Jerusalem is not a settlement. It is our capital."
He pointed out in Washington on Monday night that all Israeli administrations have built in Jerusalem (al-Quds).
During the six-day war in 1967, Israel occupied and later annexed al-Quds in a move never recognized by the international community.
"They are an integral and inextricable part of modern Jerusalem (al-Quds). Everyone knows that these neighborhoods will be part of Israel in any peace settlement," he told the audience. "Therefore, building them in no way precludes the possibility of a two-state solution."
In his speech, Netanyahu pushed back against American suggestions that Israel hadn't shown a commitment to peace.
"Israel is unjustly accused of not wanting peace with the Palestinians. Nothing could be further from the truth," Netanyahu said. "My government has consistently shown its commitment to peace in both word and deed. From day one, we called on the Palestinian Authority to begin peace negotiations without delay."
The comments come as Israel's interior ministry last week gave a green light to the construction of 1,600 new housing units in Ramat Shlomo neighborhood in the mainly Arab eastern sector of Jerusalem (al-Quds). Ironically, the announcement came during US Vice President Joe Biden's trip to Israel to revive the so-called peace process.
The announcement drew severe criticism from Britain, China, Russia, Turkey, Iran, the United States and a number of other countries.
The Judaization plan was described as "a slap in the face" Biden endured during his visit to Israel. The New York Times labeled Israel's decision to authorize 1,600 new housing units in East al-Quds "a new record for diplomatic stupidity."
Settlement activity has been internationally described as the main obstacle in the way of the peace process between Israel and Palestinians. East al-Quds has long been demanded by Palestinians as the capital of their future state.