Europe
Ind. Scotland could be £5bn better off: Salmond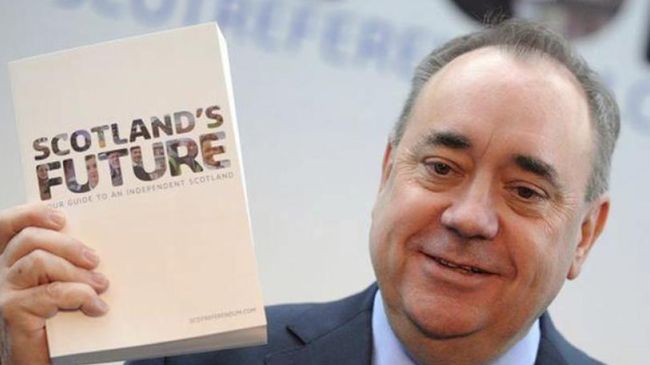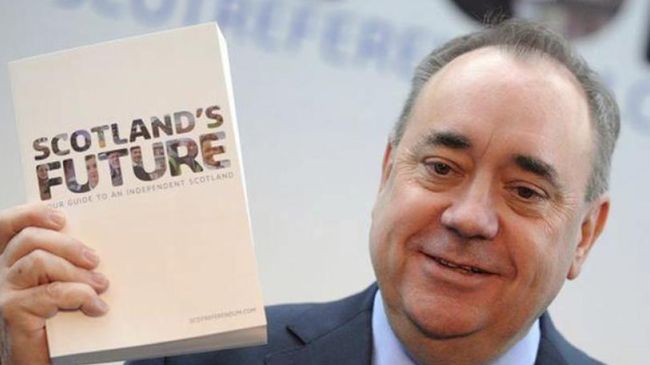 The Scottish First Minister Alex Salmond has said an independent Scotland would boost the country's economy, as it could generate more than £5 billion a year of extra revenues in 15 years' time without raising taxes.
Salmond's comment came on Wednesday in Edinburg while he was launching a report on the costs and benefits of Scottish independence.
The report details how an independent Scotland could boost the country's economy by increasing productivity, boosting the working-age population and increasing employment.
"By increasing productivity by 0.3 percentage points per annum, boosting the working-age population by less than the predicted UK rate, and increasing the employment rate by just over three percentage points,…we can generate over £5 billion a year of extra revenues within 15 years, without increasing tax by a penny," said Salmond.
The Scottish first minister added that the economy growth could only be achieved with independence from the UK.
"Scotland is one of the wealthiest countries in the world, more prosperous per head than the UK, France and Japan, but we need the powers of independence to ensure that that wealth properly benefits everyone in our society," said Salmond.
Meanwhile, British deputy Finance Minister Danny Alexander presented its own report showing the Westminster government's estimates of the costs of Scottish independence and Scotland's budget deficit.
The UK report states that it would cost Scottish taxpayers over £1.5 billion (USD 2.5 billion) to set up a new administration and it also predicted a 2.7-billion-pound (USD 4.5 billion) cost for Scotland's plans of 180 new public bodies.
The UK government's figures have been strongly disputed. Professor Patrick Dunleavy, of the London School of Economics, described the British Treasury's figures as "bizarrely inaccurate."
Scotland will have its independence day on 24 March, 2016 if Scottish people vote to break away from the UK in a referendum on 18 September, 2014 after more than 300 years of political union.